Lighting Kit HPS Flower Gavita 400W + Lumatek Digital Ballast + Cooltube Size: 150MM (6" Inch)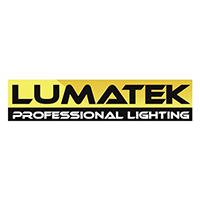 Lumatek
IN STOCK
FREE SHIPPING OVER $499*
If cart total is less than $499*
Freight applies
If cart total is $499* &amp above
Free
*excluding bulky items

Calculate shipping
SECURE PAYMENTS WITH

BUY NOW, PAY LATER
Pay in 4, interest-free. Afterpay it.

ZIP NOW, PAY LATER
Repay on a convenient weekly, fortnightly or monthly schedule.

ENJOY NOW, PAY LATER





Lumatek Digital Dimmable HPS & MH Ballast - 400W
Lumatek Electronic Ballasts are extremely power efficient, producing an intense light output while using relatively low power. With a light output of up to 30% more than conventional ballasts, it is no wonder why more and more people are turning to the Lumatek Digital Ballast range.
Lumatek Digital ballasts use switching electronics and small frequency inductors to control the current and voltage to the lamp. They contain a 'micro-processor' similar to what's used in a home computer.
This allows them to;
run both M.H and HPS lamps
make adjustments based on the type of lamp it's running,
compensate for degrading lamps by changing the output.
All Lumatek ballasts incorporate 'Soft Start' technology allowing them to use very low start up currents (amps). This is a huge advantage when using multiple ballasts, allowing more units to be turned on at the same time off the same circuit or timer.
Specifications:
Electronic ballast for 250W or 400W HPS or MH lamp
Voltage: 230V 50/60Hz
Current: 1.90A
Input power: 440W
Output power: 420W
Power factor: >0.99
Voltage range: 175~275V
THD: <8%
Lamp CCF: <1.7
Operating Frequency: high frequency
No audible noise, no flicker
Environment temperature for full load operation: -25~40°C(-13~104°F)
Enclosure temp. rise ((Δt) 29°C (84.2°F)
Env.IP require: >IP23
Humidity: capable of operating in relative humidity of 0% to 90%, non-condensing.
Gavita HPS Bulb 400W
European horticultural lamp with enhanced light spectrum and long light maintenance
Enhanced wire-frame construction for electronic ballasts
High photosynthetic photon flux (ppf)
Suitable for certified electronic ballasts, including Gavita DigiStar ballasts
Specifications:
Brand: Gavita
Type: Enhanced spectrum HPS lamp
Power: 400 Watt
Lamp base: E40
Lumens: 56.500
Grow light (µMol): 710
Light maintenance 1 year (5000 hours) :>95%
Voltage: 230
Electronic: Developed for Electronic Ballast
Cooltube Reflector Ø 150MM (6" Inch) / Ø 200MM (8" Inch)
Air-Cooled Reflector is the ideal solution for minimizing heat build-up problems in a grow room. Many Cool Tubes can be installed in-line for greater cooling efficiency. 300CFM of cooling power minimum is recommended per Cool Tube unit when housing a 1000 watt HID bulb.
Air duct size: Ø 150MM (6" Inch) / Ø 200MM (8" Inch)
Built-in 5KV pulse rated mogul socket fits HPS/MH lamps/bulbs
Accommodates HPS and MH lamps from 250W-1000W
Internal and external reflectors included
All stainless steel and aluminium construction, will NEVER RUST!
External Reflectors included. They are made from highly polished and textured aluminium (95%+ reflective) for maximum light output without "hot-spots"
5M Cord is compatible with most major brand ballast enclosures
Can be used horizontally or vertically
Fits all HPS/MH bulbs except the large 1,000 watt Metal Halide BT56 bulb (the one that is as big as a football)