Canna Coco Professional Plus+ - 50L Bag | RHP Certified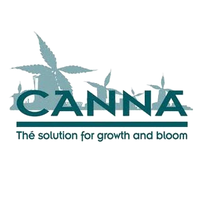 Canna (NL)
If cart total is less than $499*
Freight applies
If cart total is $499* &amp above
Freight applies
*This item is bullky so freight applies.

Calculate shipping
SECURE PAYMENTS WITH

BUY NOW, PAY LATER
Pay in 4, interest-free. Afterpay it.

ZIP NOW, PAY LATER
Repay on a convenient weekly, fortnightly or monthly schedule.

ENJOY NOW, PAY LATER





Unlock the secret to thriving plants with CANNA COCO PROFESSIONAL PLUS+, the ultimate coco-based growing medium designed to elevate your gardening game. Say goodbye to subpar substrates and embrace the advantages that set CANNA COCO PROFESSIONAL PLUS+ apart from the rest.
The Organic Advantage: Nurturing Your Plants with Perfection
CANNA COCO PROFESSIONAL PLUS+ stands as a testament to organic excellence. Its homogeneous structure and full buffering process eliminate the pitfalls of traditional coir-based growth, ensuring your plants receive all the nutrients they need, without any compromise.
Guardians of Plant Health: Virus and Disease-Free Assurance
Embrace worry-free cultivation with CANNA's unique production process that guarantees a substrate free from harmful viruses and soil diseases. Your plants will thrive in a healthy environment, maximizing their growth potential.
The Perfect Recipe for Success: Complex Water/Air System
Experience the ideal conditions for robust plant growth with CANNA COCO PROFESSIONAL PLUS+'s innovative water/air system. This intricate balance ensures your plants receive the perfect combination of hydration and oxygen, resulting in lush and vigorous growth.
Sustainability Redefined: Reuse and Revitalize
Unleash the power of CANNA COCO PROFESSIONAL PLUS+ multiple times, making it an exceptional potting mix improver after each use. Reduce waste and enhance your gardening practices with this sustainable solution.
R.H.P. Certified Excellence: The Pinnacle of Quality
CANNA COCO PROFESSIONAL PLUS+ proudly bears the prestigious R.H.P. quality mark, a testament to its unmatched quality and performance. This certification ensures a weed-free substrate, from sourcing the finest prime Indian coconuts to the final bag, setting a new standard for excellence.
Consistency and Quality Assured: The CANNA Difference
With CANNA's advanced buffering process, you receive a consistent and high-quality medium with every use. Your plants will thrive in the pre-programmed, optimal conditions, guaranteeing exceptional results time and time again.
Elevate Your Gardening: Order CANNA COCO PROFESSIONAL PLUS+ Now!
Don't miss out on the opportunity to revolutionize your gardening experience. Choose CANNA COCO PROFESSIONAL PLUS+ and witness your plants flourish like never before. Elevate your cultivation journey and order now!
Specifications
Size: 50L Bag
RHP Certified for ultimate quality
100% coco flakes from prime Indian coconuts
Virus and disease-free assurance
Complex water/air system for optimal growth
Experience the future of gardening with CANNA COCO PROFESSIONAL PLUS+. Order today and embark on a journey to bountiful and thriving plant growth.
In The Box
[1] x Canna Coco Professional Plus+ - 50L Bag | RHP Certified