Mars Hydro SP-6500 | Dimmable LED Bar | True Watt 650W | Samsung LM301B | OSRAM 660nm
True Watt 650W | Samsung LM301D OSRAM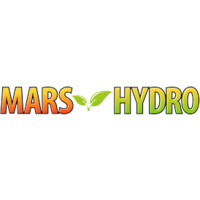 REG. PRICE: $1,260.00
$1,179.95

If cart total is less than $499*
Freight applies
If cart total is $499* &amp above
Free
*excluding bulky items

Calculate shipping
SECURE PAYMENTS WITH





The Mars Hydro SP-6500 Full Spectrum LED Grow Bar draws 650 watts at the wall and covers up to a 3'x 5' area for flowering. This fixture is ideal for a seedling to harvest grow in a grow tent or in a grow room. Use as primary lighting or supplemental lighting. SP6500, as one of the huge single bar LED grow lights, installed with top quality Samsung LM301B diodes, designed with enhanced red in broad-spectrum light, emits the highest central PPF and has the superb penetration that its major applications are for high-wire plants and greenhouses.
Wattage - 650w
Veg Coverage - 4x6 ft
Flower Coverage - 3x5 ft
Featuring a thick aluminium passive heat sink and densely arranged chips, the SP Series provides high efficacy but low heat output while minimizing obstruction to natural light.
How to distinguish legitimate Samsung diodes?

Samsung diodes use a unique "Flip Chip" where a gold wire is not visible. Other uses cheap diodes or fake Samsung diodes and, gold wire is visible.

Laser X-RAY code on the back of the Authentic Samsung diodes.
Make sure you purchase LED lights with authentic Samsung diodes.
Specifications
Specification: SP-6500
Spectrum:

650-665nm,
2800-3000K,
4800-5000K

PPF: 1819umol/S
PPE: 2.8µmol/j
Max Yield: 2.5g/W
Lumen:

116282Lm±5% @AC120V
11496Lm±5% @AC240V
114479Lm±5% @AC277V

Actual power draw: 650W±5% @AC120V-277V
Coverage: 3FT x 5FT
Light Size: 1073 x 90 x 92MM (without power supply and power bracket) Power supply and power bracket height: 64.5MM
Packing Page Size: 1145 x 183 x 230MM
Weight Net: 7.867KG
Gross Weight: 10.485KG
Input Voltage: AC100-277V
Current Amp:

5.432A@AC120V
2.648A@AC240V
2.303A@AC277V

Frequency: 50/60HZ
Operating temperature: -20C-35C
Number of LEDs: Total: 2376
Driver: MOSO
IP65 Waterproof: Yes
Light source: Samsung (positive white, warm white)
Life: 50000H
Noise value DB: 0dB
In The Box
[1] x Mars Hydro SP-6500 | Dimmable LED Bar | True Watt 650W
[1] x Steel Hanger
[1] x User Manual
[1] x Pair of Rope Ratchet (Hanger) - 68KG Capacity
[1] x Ethernet cable
[1] x Power Cord
Superior Lighting Capability:

2,376 Samsung LM301B diodes and 650w electrical consumption make the SP6500 the efficient high-penetration LED grow lights, saving 35% of power and increasing light intensity by 30% over the 1000w HPS.

Exceptional PPF and Powerful Penetration:

Output 1,819umol/S PPF overall and extremely high 2,426 umol/s/㎡ PPFD in the central area, SP6500 offers a 2.8 umol/j efficacy and 2.5 g/w average yields with extraordinary penetration among LED grow lights. Its potent penetrating power is comparable to that of intense sunlight.

Rich Red in Spectra:

The rich red light and the 660nm dark red light in the SP6500 spectrum accelerate the transition from the growth stage to the flowering stage of plants, contributing to flowering and bud formation.

Certifications And Warranty Assurance:

SP6500 passed DLC, CE, ETL, RoHS, UKCA safety certifications, promises 50,000 hours service life and 5 years warranty, and convenient local after-sales service centres assured.

Waterproof And Optimal Heat Management:

IP65 waterproof rating ensures operation in a humid environment. Heat dissipation ability is promised via the thick finned aluminium heat sink.

Optimal Greenhouse LED Lighting:

The super penetration of SP6500 can increase light levels for higher-height facilities like normal greenhouses changing from HPS to LED without modifying the greenhouse hanging structures(trusses). The slim profile also minimizes the obstruction of natural light. Best greenhouse LED lighting solutions.
With 1 year : Free components, repairing and shipping.
1 year - 3 years : Free components but buyer needs to pay 2 way shipping fees and repairing fees.
3 years of free components can be provided.