Over many years, the Jungle Room Indoor Harvest System has been perfected to achieve the optimum, self-contained, tropical rainforest ecosystem delivered in an indoor space. Experienced and new hydroponics gardeners alike can enjoy optimal plant growth, without the hassle and waste of configuring their space themselves. In addition, the Jungle Room system is simple and fast to pop and down, with steel construction and quality materials containing any wasted light, possible spills or nutrient odour, in a range of different sized environments.
Discerning hydroponics gardeners can enjoy plant vigour, growth and maximum yield, all in a discreet, controlled and efficient environment. Jungle Room stands by its core values, which are to provide the leading Indoor Harvest System for stealth, jungle-like growth, suited to both the expert and beginner home hydroponic gardener. The Jungle Room system has been developed utilising years of experience, to turn the difficult task of perfectly set up an indoor hydroponic environment, into a breeze. The completely self-contained, covert environment means there's virtually no impact on the outside space.
Optimal Environment
A deep understanding of photon reflectivity, heat transfer, thermal dynamics and cross flow ventilation have gone into Jungle Room's development, with the positioning of duct outlets creating ideal internal air circulation - the perfect vegetation growth ecosystem, for tropical jungle growth.
Simple to Use
Jungle Room is the easy way to grow in self-contained, completely-private conditions with Amazon-like results. Each tent can go up as quickly as it can come down at the end of the growing season. Each system is made of durable, lightproof outer and reflective inner materials for optimum light efficiency, capturing any nutrient odour and comes with an extra floor to prevent leaks.
Transform any Space
With Jungle Room's 9 standard height and 6 High Ceiling formats, hydroponic gardeners can truly transform any space or room into an indoor garden. The Jungle Room range offers one of the tallest standard heights on the market, providing for optimum temperature and airflow for larger plants, with boosted indoor harvest yield.
1 Related Content Found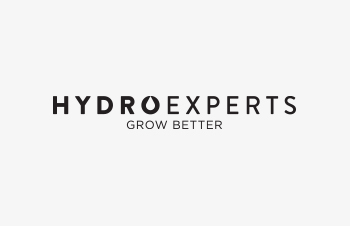 Jungle Room tents are heavy featuring 19MM diameter all-steel constructed frames and corners, for long term reliability. Each frame will securely hold up to an extraordinary 80KG of lighting, fans, and air filters. The heavyweight, lightproof outer and highly reflective mylar inner means maximum light efficiency. And, with both easy glide zippers and outlet drawstrings, any nutrient odors are s ...
READ MORE