Jungle Room tents are heavy featuring 19MM diameter all-steel constructed frames and corners, for long term reliability. Each frame will securely hold up to an extraordinary 80KG of lighting, fans, and air filters. The heavyweight, lightproof outer and highly reflective mylar inner means maximum light efficiency. And, with both easy glide zippers and outlet drawstrings, any nutrient odors are sealed inside. The 250MM duct outlets and lower air flaps have been perfectly positioned to allow closed-loop air-cooled lighting and internal air circulation, vital for vigorous plant growth. To maintain the perfect environment while checking on plant progress, there are large velcro flaps viewing windows. The jungle Room range also features 9 standard height and 6 industry-leading higher ceiling tents.
1 Related Content Found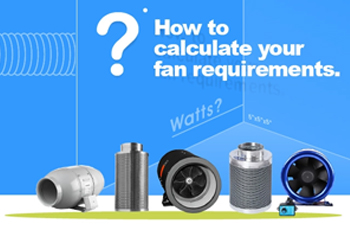 We asked two experienced growers (Dan from Oregon and Fred from The Netherlands) to face off with their different opinions on how to calculate your fan requirements. Whose method do you think is the best? ...
READ MORE