Mars Hydro LED Bar - FC 8000 | True Watt 800W | 2.9μmol/j | IP65
All Mars Hydro Unit: Local Stock | Limited 3 Years Au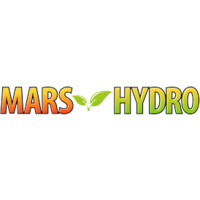 Mars Hydro LED
OUT OF STOCK
FREE SHIPPING
REG. PRICE: $1,560.00
$1,464.95

If cart total is less than $499*
Freight applies
If cart total is $499* &amp above
Free
*excluding bulky items

Calculate shipping
SECURE PAYMENTS WITH





Born for commercial cultivation with supplemental CO2 applications, FC8000 LED grow light supplies uniform PPFD averaging 1500μmol/m²/s, sufficient to activate 100% photosynthesis and obtain maximum yield at different CO2 concentrations. Samsung LM301H powered stronger penetration, more consistent output for comprehensive lighting care. Commercial cultivator's preferred light solution for single or multi-tier racking vertical farms and various indoor plant grow scenarios.
Top-Notch LED Diodes: FC8000 mounts 2968 pcs Samsung LM301B & Osram 660nm diodes. Make use of more than twice as many LEDs as comparable lights to drive the grow lights with a low current to stay away from overdrive. Quality guaranteed and high efficiency up to 2.9 μmol/j.
Consistent PAR Distribution and Uniform PPFD Output: Multi-light bar style and dense layout of light diodes enable FC8000 LED grow light to have PPFD values in the range of 1000-1500 μmol/m²/s throughout the effective coverage area, the optimal range for cultivation with added CO2.
Professional Spectra For Plant Production: Enhanced blue and red light as a specific spectral combination, boosting plant growth while improving the year-round yield and product quality.
Daisy-chain Dimming Function: The dimming function is available for 0-100% variable brightness, adapts to different plant growth stages. Max 30 lights can be daisy-chained together and be controlled by one master light.
Commercial LED Grow Light: Wave-shaped heat sink increases the heat dissipation area to achieve superior cooling. Detachable design, easier for installation and store.
How to distinguish legitimate Samsung diodes?

Samsung diodes use a unique "Flip Chip" where a gold wire is not visible. Others uses cheap diodes or fake Samsung diodes and, gold wire is visible.

Laser X-RAY code on the back of the Authentic Samsung diodes.
Make sure you purchase LED lights with authentic Samsung diodes.
Specifications
Wattage: 800w±5%@100-277v
Core coverage: 1.2M x 1.2M (4'x4')
Max coverage: 1.5M x 1.5M (5'x5')
PPE: 2.9μmol/j
PPF:1309umol/s@ac120v
Chip Brand: Samsung lm301B+Osram 660nm
Leds Quantity: 2968
Spectrum: 660-665nm, 2800-3000k, 4800-5000k
Max Yield: 3 g/w
Driver: sosen
Voltage: 100-277v
Amps: 6.635a@ac120v 3.266a@ac240v 2.847a@ac277v
BTU: 2728
Lifespan: 50000 h
Certificate: ukca,ce,rohs, etl, ip65
Dimension: 1151*1151*75mm
Weight(kg): 12
In The Box
[1] x Mars Hydro LED Bar - FC 8000 | True Watt 800W | 2.9μmol/j | IP65
Samsung LM301B & Osram 660nm Leds
High PPE up to 2.9 µmol/j
More than 50% higher in PPFD compared with HID lamps
Balance, full-spectrum light output
Energy-saving with 50% lower power consumption than HID lamps
Slim design that is foldable up to 180 degrees, making it small, compact, and easy to install
8 passively cooled bars provide broad-coverage lighting for full-term growth
Dimmable box
Reliably sourced components including Meanwell drivers
IP65 waterproof
3-Year Replacement Warranty
If the product is faulty within the warranty period, the product will be replaced with a new one.
Please send the product to the following address on the contact us page.