Lumatek LED Grow Light - ZEUS 465W Pro 2.9 | 5 Years Warranty
Ideal for 1.2M x 1.2M Grow Area | Fully Dimmable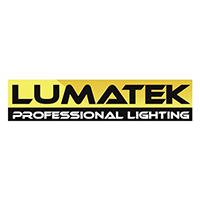 Lumatek
Products You May Need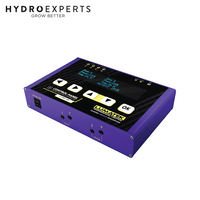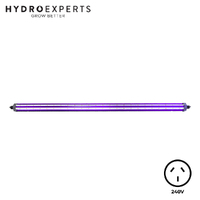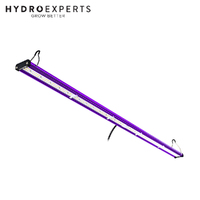 SECURE PAYMENTS WITH

BUY NOW, PAY LATER
Pay in 4, interest-free. Afterpay it.

ZIP NOW, PAY LATER
Repay on a convenient weekly, fortnightly or monthly schedule.

ENJOY NOW, PAY LATER





Lumatek Zeus 465W Pro 2.9 LED Grow Light: A Brighter Future for Indoor Cultivation
Elevate Your Indoor Growing Game
Introducing the Lumatek Zeus 465W Pro 2.9 LED Grow Light – your path to an extraordinary indoor garden. With a PPF of 1353 µmol/s and an outstanding efficacy of up to 2.9 µmol/J, this powerhouse fixture is designed to brighten up your 1.2x1.2m grow space like never before.
The Evolution of Brilliance
In 2020, the Lumatek Zeus 465W Pro made waves in the grow lighting industry with its power, practicality, and aesthetics. Now, in 2023, Lumatek takes it a step further with the Lumatek Zeus 465W Pro 2.9 LED Grow Light. Get ready to witness the brightest evolution in LED grow lights.
A New Standard of Excellence
Exceptional Efficiency
The Lumatek Zeus 465W Pro 2.9 LED Grow Light sets a new standard for indoor horticulture. With its very high efficacy, it delivers an intense Photosynthetic Photon Flux (PPF) of 1353 µmol/s, ensuring your plants receive the perfect amount of light for robust growth.
Tailored for Your Needs
The fixture's efficacy may vary based on the input voltage, providing flexibility to meet your specific requirements.
Innovative Modular Design
Lumatek proudly leads with the innovative, modular, and magnetic LED light bar design.
Cultivate with Confidence
Embrace the future of indoor growing with Lumatek's full spectrum horticultural LED solutions. These lights strike the perfect balance between light quality (spectra) and quantity (intensity and duration), guaranteeing uniform light distribution and coverage for your precious plants.
Illuminating the Way
The Lumatek Zeus 465W Pro 2.9 LED Grow Light creates a uniform spread of light, even in close proximity to your crops. This enables single-source grow lighting, ideal for 1.2m2 perfect coverage for multi-layer cultivation systems, single benches in low rooms, and grow tents.
Cutting-Edge Technology
TheLumatek Zeus 465W Pro 2.9 LED Grow Light features high-quality Lumatek drivers and top-tier LEDs from Lumileds and Osram. It generates a full-spectrum light source optimized for both vegetative and flowering cycles. The Clear Glue protection cover technology on the LED bars ensures maximum light transmittance, extended diode lifespan, and extra corrosion resistance. Maintenance is a breeze—simply clean the bars with a damp cloth.
Customize Your Growth
Adapt to different cultivars, propagation, and vegetative growth periods with ease. The Lumatek Zeus 465W Pro 2.9 is dimmable without sacrificing efficiency. Its high efficiency and low-powered LED configuration with 5 LED bars reduce LED temperatures, boosting output and prolonging light lifespan.
Total Control at Your Fingertips
Take command of your cultivation with Lumatek's external control options. This LED fixture can be seamlessly integrated with a Lumatek digital lighting controller (Digital Panel Plus 2.0). Enjoy precise light timing, automated dimming in 1% increments, temperature safety control, and a Sunrise & Sunset Mode for up to 100 fixtures per controller.
Upgrade to Excellence
Own a Lumatek Zeus 465W Pro and contemplating an upgrade to the Lumatek Zeus 465W Pro 2.9? The answer is a resounding YES! All it takes is replacing the existing 93W Pro Bars with the new Lumatek 93W Pro 2.9 LED Replacement Bars (Product Code: LUMM0030). For optimum performance, we recommend upgrading all six bars. However, if upgrading all at once is not possible, a minimum of three units is recommended to avoid input current disparities.
Specifications
Product Code: LUMLED011
Efficacy: up to 2.9 µmol/J
PPF: 1353 µmol/s
Input Voltage: 220-240V, 50-60Hz
Input Power: 475W (±5%)
Footprint: 1.2x1.2m
Waterproof: IP65
Lifetime: +60 000 hrs
Light Distribution: 120°
Light Source: Higher Spec Osram and Lumileds Diodes
Dimmable: OFF-25%-50%-75%-100% with 0-10V Light Dimmer (Included)
External Control: With Lumatek Digital Panel Plus 2.0
Weight: 10 Kg
Dimensions: 998x900x51.9mm
Spectrum: Full Spectrum
BTU (With Driver Attached): 1689 BTUs/h (Max)
BTU (With Driver Remote): 1571 BTUs/h (Max)
In The Box
[5] x Lumatek 93W Pro 2.9 Full-Spectrum Magnet Light Bars
[1] x Lumatek 465W Pro 2.9 Driver with Connecting Cables
[1] x LED Structure with Connecting Cables
[1] x 0-10V Light Dimmer + Velcro
[2] x Metal Cable Hangers
[1] x Manual
Very high efficacy up to 2.9 µmol/s/J
Very high PPF output for high intensity 1353 µmol/s
High-quality Lumatek LED driver
New Clear Glue protection cover technology on LED bars
Top bin LEDs
Balanced full spectrum
External control with Lumatek Control Panel Plus 2.0
Replaceable 93W Pro 2.9 magnet light bars
Fully Dimmable
User-friendly Plug & Play Assembling
Detachable driver for remote use
5 Year Warranty
5-Year Replacement Warranty
If the product is faulty within the warranty period, the product will be replaced with a new one.
Please send the product to the following address on the contact us page.