Lighting Kit HPS Flower 400W + Blackline Digital Ballast + Adjust-A-Wing Avenger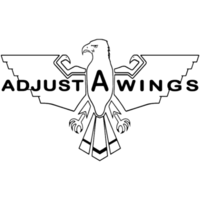 Products You May Need

If cart total is less than $499*
Freight applies
If cart total is $499* &amp above
Free
*excluding bulky items

Calculate shipping
SECURE PAYMENTS WITH





Blackline Digital Dimmable HPS & MH Ballast - 400W | 1 Year Warranty
The 400W Black Line Fan-Cooled Dimmable Electronic Digital Ballast is a premier addition to your custom lighting setup. It utilizes a unique timing ignition system which delivers a 0-15 second ignition delay to each ballast during start-up, thus eliminating power spikes and circuit overload when firing multiple ballasts at once. It also allows for just the right amount of light, giving you the ability to customize light strength between Super Lumens, 400W, 250W and 150W settings. With the unique vented case design and internally built-in fans, it also provides optimal ventilation and cooling for the Black Line digital ballast.
The Black Line Fan-Cooled Dimmable Electronic Ballast is also available in 400W, 600W and 1000W.
Specifications:
Input frequency: 47-63Hz
Input voltage: 100-265Vac
Output frequency: ≥30KHZ
Output Power: 400W
Power factor: >0.97
Usage temperature: -40 to 65°C
Maximum lighting distance: 15M
Color: Black
4 Phase manual dimming: Super Lumens, 400W, 250W, 150W
Prolong lamp lifespan at least 10% supply voltage variation
Constant wattage output
Ballast noise rated class A
Thermal protection at 105˚C and restart at 55 degree Celsius
Elimination of lamp flicker
CE, FCC, UL, CUL, ROHS are available
Super HPS Bulb - 400W
This Super HPS grow lamp allows to stretch your growing season to 365 days a year. Fine-tune your lighting system to provide optimum spectral energy levels which promotes vigorous plant growth. Super HPS grow lamps provide up to 15% more available energy for plant growth than the standard high-pressure sodium lamp.
These bulbs are designed for both Magnetic and Digital Ballasts.
Available in 250W, 400W, 600W and 1000W.
| Description | Initial Lumen | Color Temp | Color Rendering Index | Glass Shape |
| --- | --- | --- | --- | --- |
| Super HPS 250W | 3100 | 2100 | 24 | T46 |
| Super HPS 400W | 51000 | 2100 | 24 | T46 |
| Super HPS 600W | 90000 | 2100 | 22 | T46 |
| Super HPS 1000W | 140000 | 2100 | 25 | ET25 |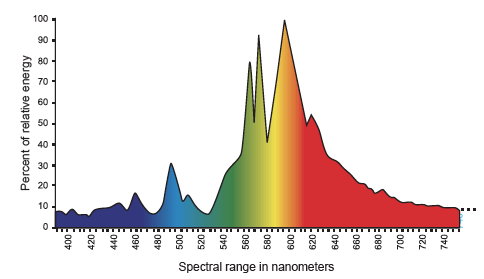 Buyers, please be aware that the light bulb is a consumable product. Regardless of HPS, MH, LED, fluorescent or the conventional incandescent light bulb, the fact that the total lumen (brightness) will decrease in time. For an optimized growing condition, it is strongly recommended to change your grow lamp after 12 months of continuous use.
Adjust-A-Wing Avenger Silver Coating Reflector - Medium or Large | Super Spreader Not Included
ADJUST-A-WINGS has been developed with the latest and most advanced techniques, using next-generation flexible and reflective aluminium materials.
Components details:
Adjust-A-Wing Medium: Suitable for 400W - 600W
Adjust-A-Wing Medium: Suitable for 1000W or 2 x 600W
Super bright crystallized and granulated aluminium reflector
Stainless steel cable and multiple anchor points
Easy installation. No tools required
Lamp holder adjustable in height, completely parallel to the reflector
Curved anchors to hang the reflector, which allows it to be "inclined"
Super spreader is not included
Attaching a SUPER SPREADER diffuser to our bulb holder allows us to have the bulb at half the normal distance from the plants, which guarantees a 30% increase in production.
Specifications:
White Reflector
Bulb Holder
2 tensioning Cables
Max crop area. 1.75 x 1.35m
Dimensions:

Medium - 70cm x 55cm (27.5" x 21.5")
Large - 100cm x 70cm (39.5" x 27.5")
In The Box
[1] x Blackline Digital Ballast - 400W
[1] x Super HPS Bulb - 400W
[1] x Adjust-A-Wing Avenger (Medium or Large)
[1] x Pair of Rope Ratchet (Hanger) - 68KG Capacity | For Light Fixture