Horiba LAQUAtwin Compact pH Meter - pH11 | 2 Point Calibration | Delivery Only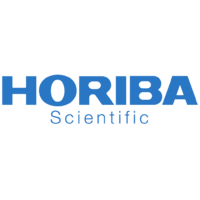 Horiba
OUT OF STOCK
FREE SHIPPING OVER $499*

If cart total is less than $499*
Freight applies
If cart total is $499* &amp above
Free
*excluding bulky items

Calculate shipping
SECURE PAYMENTS WITH





Accurate pH measurements in a few seconds, from a single drop.*
Water pH varies in different environments, and a slight change can often have a major effect.
Whether you need to keep the pH of an aquarium within tight limits, are checking for the acidity of rain water or for the quality of meat and fish products, LAQUAtwin compact pH meters are ideal for you. No matter where and when you need to test.
Applications include:
Fresh water testing (rain, rivers, lakes, hot springs); aquaria; drainage treatment solutions; soil testing for improved agriculture; fermentation and brewing; food freshness testing; research laboratories; QC of medical supplies and cosmetics; preventative dentistry; school education, etc.
* Minimum volume required – 0.1 mL (0.05 mL when using the HORIBA sampling sheet. Additional sampling sheets available from HORIBA as 100pc/box)
Specifications
Model: pH 11

Resolution: 0.1 pH
Calibration: Two-point

Model: pH 22

Resolution: 0.01 pH
Calibration: Three-point Five-point

Model: pH 33

Resolution: 0.01 pH
Calibration: Three-point Five-point

Measurement Principle: Glass electrode method
Minimum Sample Volume: 0.1mL (0.05mL with samping sheet B)
Measruement Range pH / mV: 0 to 14 pH / ± 650 mV
Calibration curves: USA / NIST
Functions: Temperature compensation / IP67 Water & Dust Proof
Display: Custom
Operating Temp & Humidity: 5 to 40°C, 85% or less
Battery life: Approx. 400 hours in
In The Box
[1] x Horiba LAQUAtwin Compact pH Meter - pH11 | 2 Point Calibration | Delivery Only
Autocalibration function recognizes standards.
Temperature compensation
IP67 waterproof
Auto hold
Automatic power off (30 minutes)
2, 3, or 5 calibration points, depending on model
Model pH33 displays temperature
All models supplied with calibration solution (pH 4 & pH 7)
1-Year Replacement
Warranty If the product is faulty within the warranty period, the product will be replaced with a new one.
Please send the product to the following address on the contact us page.