Fluence LED Light Fixture
OSRAM Diode | True Watt 630W | Made in USA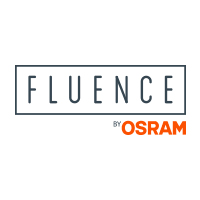 Fluence
OUT OF STOCK
FREE SHIPPING

If cart total is less than $499*
Freight applies
If cart total is $499* &amp above
Free
*excluding bulky items

Calculate shipping
SECURE PAYMENTS WITH





The SPYDR 2i is a high-performance top-lighting solution for commercial growers who want to push the envelope with high-PPFD cultivation practices and experimental applications or treatments. SPYDR 2i provides superior intensity, uniformity and efficacy and is not intended for beginners or growers not supplementing with CO2. SPYDR 2i delivers an average of 1060 µmol/m2/s of light over a 4'x4' area at only 6" above canopy.
Fluence recommends mounting SPYDR 2i fixtures 6" above the top of your canopy to guarantee optimal light uniformity, penetration and flux density above a 4'x4' canopy.
SPYDR 2i fixtures are suitable for operation in still air ambient temperatures from -10°C (-23°F) to 35°C (95°F). SPYDR 2i operating temperatures range between 25°C (77°F) and 30°C (86°F) above ambient air temperature. Please note; when mounting SPYDR fixtures, a 1 inch gap or greater must be present between the top of the fixture and the surface it is mounted under to enable adequate air flow.
Specifications
Environment: Indoor
Applications: Indoor Cultivation, Vertical Farming
Coverage Area: 4' x 4'
PPF: 1700 μmol/s
Efficacy: 2.7 μmol/J
Input Power: 630W
Recommended Mounting Height Above Plant: 6 Inches
Averaghe PPFD at Recommended Mounting Height: 1065 μmol/m²/s
Available Spectra: PhysioSpec Indoor
Connector Type: PushLock Waterproof AC/DC Connectors
Certifications: cETL, CE, UL 1598 Wet Location Rated & IP66
Dimensions: 42.8" L x 46.99" W x 4.3" H (108.7 cm L x 119.4 cm W x 10.9 cm H)
In The Box
[1] x Fluence LED Light Fixture - SPYDR 2i | True watt: 630W
1-Year Replacement Warranty
If the product is faulty within the warranty period, the product will be replaced with a new one.
Please send the product to the following address on the contact us page.