Eutech Instruments Expert EC/TDS/Salt/Temp Tester - Digital Pen | IP67 Water Proof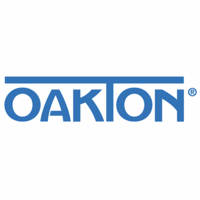 If cart total is less than $499*
Freight applies
If cart total is $499* &amp above
Free
*excluding bulky items

Calculate shipping




Measures Conductivity, TDS, Salinity and Temperature
Simultaneous display of temperature reading with another parameter measurement.
Large, clear double line display.
Includes indicator for when device is ready, calibration and battery life indicator.
Auto calibration, auto buffer recognition and automatic temperature compensation.
In built lanyard provision.
Waterproof and floats.
Wide, stable base cap making it easy to stand.
Leak proof cap with fill line.
Auto power off after 8.5 minutes of being idle.
Battery operated.
Specifications
Conductivity Range: 0.00 to 20.00 mS/cm
Conductivity Resolution:

10 µS/cm below 2.00 mS/cm,
0.10 mS/cm above 2.00 mS/cm

Conductivity Relative Accuracy: ±2 % full scale ±1 LSD
Conductivity Automatic Calibration Values:

84 µS/cm, 1413 µS/cm,
12.88 mS/cm

TDS Range: 0.00 to 20.00 ppt
TDS Resolution:

10 ppm below 2.00 ppt,
0.10 ppt above 2.00 ppt

TDS Relative Accuracy: ±2 % full scale ±1 LSD
TDS Factor: 0.40 to 1.00 (selectable)
Salinity Range: 0.0 to 10.0 ppt
Salinity Resolution: 0.10 ppt
Salinity Relative Accuracy: ±2 % of full scale ±1 LSD
No. of Cal Points: One calibration point per parameter
Temperature Range: 0 to 50.0 °C; 32.0 to 122.0 ºF
Temperature Resolution: 0.1 ºC / 0.1 ºF
Temperature Relative Accuracy: ±0.5 ºC / ±0.9 ºF + 1 LSD
Automatic Temperature Compensation: Yes
Power: Includes (4) batteries (A76 or LR44 equivalent)
Auto Off: 8.5 mins after last key press
Operating Temperature: 5 to 45 ºC
Dimensions (LxWxH) : 17 x 4.5 x 3 cm
In The Box
[1] x Eutech Instruments Expert EC/TDS/Salt/Temp Tester - Digital Pen | IP67 Water Proof
1-Year Replacement
Warranty If the product is faulty within the warranty period, the product will be replaced with a new one.
Please send the product to the following address on the contact us page.