Cyco Platinum Series Prokit Suga Rush (Nutrient & Additives Grow Bloom)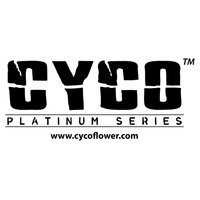 Cyco
IN STOCK
FREE SHIPPING OVER $499*
OFFER:
Save 37%!
Sale Ends in 30 June 2022

If cart total is less than $499*
Freight applies
If cart total is $499* &amp above
Free
*excluding bulky items

Calculate shipping
SECURE PAYMENTS WITH





The Cyco Platinum ProKit is the perfect choice for all serious gardeners. This complete package of superior formulated products, includes everything required from start to harvest. The ProKit contains an easy to read growth and bloom chart for all mediums. Both Charts are based on a week to week color coded system, making the ProKit one of the most user-friendly Kits available.
Contents of Pro Kit:
[1] x Cyco Grow A+B 1 Litre
[1] x Cyco Bloom A+B 1 Litre
[1] x Cyco Swell 1 Litre
[1] x Cyco Potash Plus 1 Litre
[1] x Cyco Silica 1 Litre
[1] x Cyco Zyme 1 Litre
[1] x Cyco B1 Boost 1 Litre
[1] x Cyco Dr. Repair 1 Litre
[1] x Cyco Uptake 1 Litre
[1] x Cyco Suga Rush 1 Litre
[1] x Information Booklet
In The Box
Contents of Pro Kit Suga Rush:
[1] x Cyco Grow A+B 1 Litre
[1] x Cyco Bloom A+B 1 Litre
[1] x Cyco Swell 1 Litre
[1] x Cyco Potash Plus 1 Litre
[1] x Cyco Silica 1 Litre
[1] x Cyco Zyme 1 Litre
[1] x Cyco B1 Boost 1 Litre
[1] x Cyco Dr. Repair 1 Litre
[1] x Cyco Uptake 1 Litre
[1] x Cyco Suga Rush 1 Litre
[1] x Information Booklet