Can-Filter Grow Tent 600S Carbon Filter 150MM x 540MM + 6" Cultiv8 Fan 194CFM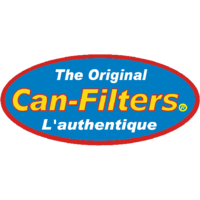 Can-Filter
IN STOCK
FREE SHIPPING OVER $499*
OFFER:
Save 7%!
Sale Ends in 30 June 2022

If cart total is less than $499*
Freight applies
If cart total is $499* &amp above
Free
*excluding bulky items

Calculate shipping
SECURE PAYMENTS WITH





This fan & carbon filter combo is suitable for grow tents size 1.2 x 1.2 x 2M or smaller.
[1] x Can-Filter 600S Ø100MM x 250MM 353CFM
The ideal carbon filter for small areas! Perfect for any small to medium grow space.
Easy to use, just attach the flange and click into place.
Made in Holland
Specifications
Dimensions: (with pre-filter)
Outside Diameter: 200mm
Height: 540mm
Flange Size: 150MM
Total Weight: 4kg
Pre-filter: Yes
Carbon Bed Depth: 35MM
Max Fan Flow Rate: 353 CFM
[1] x Cultiv8 Inline Axial Booster Fan - 6" Inch (150MM) | 35W | 194CFM | Ball Bearing
Inline fans are designed to work under smaller loads than centrifugal fans, but are great to provide a supply of fresh air into your environmental system allowing your plants to reach their full potential.
The attached spigots are designed to make it easy to place and fix ducting to the fans.
When reliability matters for small systems, the Cultiv8 Inline Axial Booster Fans are guaranteed to deliver continuous duty.
Flow Rate: 194CFM
Watts: 35W
[1] x 152MM (6" Inch) Black PVC Coated Air Duct 5 Meters
This non-insulated aluminium air duct uses mylar and wire construction for durability and maneuverability. It's capable of handling temperatures up to 60 degrees Celsius and will not kink.
Durable construction for long-lasting performance
Diameter: 152MM (4" Inch)
Length: 5 Meters
[2] x 102MM (6" Inch) Quick Release Clamps
Quick-release stainless steel hose clamps. Just release the tension on the screw and flip up to instantly release the clamp. Allows for easy removal of the clamp for quicker flex duct removal when cleaning the glass in your air cooled fixture or accessing your lamp.
In The Box
[1] x Can Filter Grow Tent 600S -
[1] x Cultiv8 Inline Axial Booster 6" Inch (150MM) Fan
[1] x 152MM (6" Inch) Black PVC Coated Air Duct 5 Meters
[2] x Quick Release Clamps - 152MM (6" Inch)
We Also Recommend