Products You May Need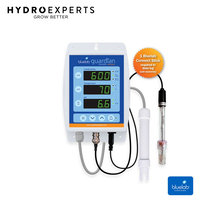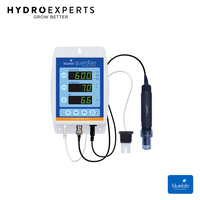 If cart total is less than $499*
Freight applies
If cart total is $499* &amp above
Free
*excluding bulky items

Calculate shipping
Product Information
This item is discontinued by the manufacturer.




Improve crop performance and reduce errors with the power of data and remote monitoring - stay connected to your crop, wherever you are.
Connect Stick 2 receives wireless data from Bluelab Connect devices for:
24/7 connection to facility and crops
Easy device management in the Bluelab Connect software
Local data logging with cloud data logging backup
Remote monitoring through the Bluelab Connect mobile app.
If you're always connected, you're always improving.
Send wireless data to and from Connect device:
Up to 100m/330ft within the growing environment
Up to 400m/1312ft in open space.
Connect Stick 2 has 2x the wireless range compared to Connect Stick 1, and pair with Connect Range Extender 2 to increase wireless by 4x.
For use with:
Bluelab® Guardian Monitor Connect™
Bluelab® Guardian Monitor Connect™ Inline
Bluelab® pH Controller Connect™
Bluelab® Pro Controller Connect™
Bluelab® Connect™ Range Extender 1 & 2
Only one Connect™ Stick 2 required to receive wireless data from up to 50 Connect™ devices.
Documents

Download PDF brochure
Specifications
Microsoft Windows XP or greater for Bluelab Connect Software.
Internet connection for remote access & data logging to the cloud.
In The Box
[1] x Bluelab USB Connect Stick 2
Receive wireless data from Bluelab Connect devices to your computer and smartphone
View data and device status remotely. (A computer with permanent internet access is required)
View data and get alerts on your smartphone or tablet
Send wireless data up to 100m/330ft (typical indoor)*
Send wireless data up to 400m/1312ft in open space (line-of-sight)*
Works with Connect Range Extenders for extra-long range (700m/2300ft)
Free Bluelab® Connect™ Software available from bluelab.com
Receive data from up to 50 Connect devices with one Connect Stick
*Wireless range can be reduced by walls and plant canopies