Adjust-A-Wings Hellion VS3 LED Grow Light - 250W | 4 Light Bars
Controllable Channels For Veg, Bloom & UV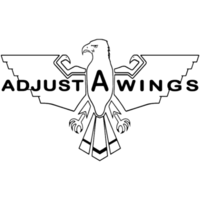 Adjust-A-Wings
REG. PRICE: $1,200.00
$999.00
Pick up at store Not Available
In-store pickup not available.
SECURE PAYMENTS WITH

BUY NOW, PAY LATER
Pay in 4, interest-free. Afterpay it.

ZIP NOW, PAY LATER
Repay on a convenient weekly, fortnightly or monthly schedule.

ENJOY NOW, PAY LATER





Adjust-A-Wings Hellion VS3 Multi Chanel LEDs bring higher system efficiency along with 360-780 nm broad spectrum light and intensity control throughout the plant lifecycle. With three high intensity LED fixtures (250 W, 500 W, 750 W) all Hellion VS3 LEDs are equipped with three independently controllable channels for veg, bloom & UV.
The veg channel is full spectrum and rich in blue. The bloom channel is also full spectrum but rich in red and far-red. The UV channel provides UVA and near-blue spectrum for a superior finish. This is achieved via five diode types including Samsung LM301H (3 K & 5 K), Osram 660 nm Hyper Red, Osram 730 nm Far-Red and Seoul 395 UV.
The light bars clip in and out without the need to connect multiple cables. Each fixture daisy chains to the next for single cable 'plug and play' connection. The built-in micro reflectors ensure increased light intensity, deeper penetration, and more even light distribution to the plant canopy.
In The Box
1 x Adjust-A-Wings Hellion VS3 LED Grow Light - 250W | 4 Light Bars
TOP OF THEIR CLASS
In both performance (PPF / BPF) and efficiency (PPE / BPE)
3-CHANNEL ADJUSTABLE SPECTRUM
Adjustable spectrum and intensity across three channels (veg, bloom, uv)
5 x PREMIUM BRAND DIODES
Samsung LM301h 3k + 5k,
Osram 660nm Red
Osram 730nm Far-Red,
Seoul 395 UV (all 50,000hr rated)
EXTENDED FULL SPECTRUM 360 — 780nm
PAR with UV-A / near-blue and far-red / IR
EVEN FOOTPRINT
Micro-reflector controlled light distribution for more intensity, deeper penetration and even coverage
DIALING IN THE PERFECT SPECTRUM
All HELLION VS3 LEDs are equipped with 3 x independent channels (VEG, BLOOM, UV) for spectral diversity and control.
BLOOM is also full-spectrum, rich in Red + Far Red, and UV provides UVA + Near Blue for a fine finish!
The VEG channel is full-spectrum, rich in Blue.
3-Year Replacement Warranty
If the product is faulty within the warranty period, the product will be replaced with a new one.
Please send the product to the following address on the contact us page.