ULight LED Grow Light - 1000W | 2.9umol/j | 10 Bar | Dimmable | IP65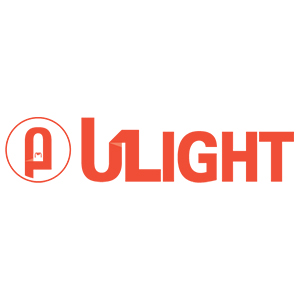 ULight
OUT OF STOCK
FREE SHIPPING
SECURE PAYMENTS WITH

BUY NOW, PAY LATER
Pay in 4, interest-free. Afterpay it.

ZIP NOW, PAY LATER
Repay on a convenient weekly, fortnightly or monthly schedule.

ENJOY NOW, PAY LATER





Introducing the ULight LED Grow Light - 1000W, the ideal choice for enthusiasts of indoor gardening. Discover the power of this innovative grow light, which will revolutionise the way you care for your plants. This grow light improves your growing activities by focusing on advantages, simple management, and great quality. In accordance with the specific needs of your plants, adjust the brightness to ensure optimal growth at each stage. You have complete control over the entire process, from germination to flowering. This grow light, which has been manufactured using top-notch materials, has a high-efficiency rating of 2.9 umol/j. It guarantees continuous performance and maximum longevity with 5040 high-quality diodes and a dependable driver.
With its 680W power output, the ULight LED Grow Light offers exceptional energy efficiency. By providing 2.9 umol/j, it minimizes energy consumption while maximizing plant growth, saving you money on electricity bills.
Specifications
True Watt: 1000W
No. of Diodes: 5040
Efficiency: 2.9umol/j
Waterproof Rating: IP65
Warranty: 3 years
In The Box
[1] x ULight LED Grow Light - 1000W | 2.9umol/j | 10 Bar | Dimmable | IP65
3-Year Replacement Warranty
If the product is faulty within the warranty period, the product will be replaced with a new one.
Please send the product to the following address on the contact us page.