Detox & Test Kits

Detox kits are often marketed as cleanses, or total body detox packages. We sell detox drinks, CBD Testing Kit Combo, Detox Body Cleanser, and THC Detection Kit. Visit in-store or shop online at hydroexperts.com.au. SHOP TODAY!!
---
2 Related Content Found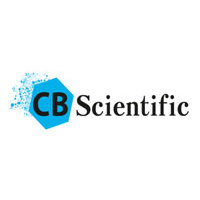 CB Scientific is founded by Future World Corporation, a pioneer in the cannabis technology landscape. Future World and its subsidiary HempTech is a technology leader with fully automated Controlled Environment Agriculture for sustainable growing cannabis for the medical market. Because of the numerous medical applications of cannabinoids, Future World Corporation founded CB Scientific for developing clinical science-based medical device technologies from cannabinoid chemistry to address pain and other disease conditions. ...
---