Ultra Klean Ultra Mask Detox Drink - 750ML
The ultimate carbohydrate-based liquid cleansing formula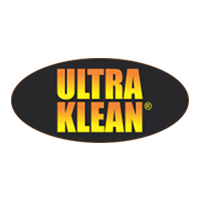 Ultra Klean
IN STOCK
FREE SHIPPING OVER $499*
REG. PRICE: $85.00
$69.95
If cart total is less than $499*
Freight applies
If cart total is $499* &amp above
Free
*excluding bulky items

Calculate shipping
SECURE PAYMENTS WITH

BUY NOW, PAY LATER
Pay in 4, interest-free. Afterpay it.

ZIP NOW, PAY LATER
Repay on a convenient weekly, fortnightly or monthly schedule.

ENJOY NOW, PAY LATER





The Ultra Mask One Hour Cleansing Formula is a sure way to pass a urine drug test! Fast acting formula will flush toxins and drug metabolites from your bladder allowing you to provide a clean urine sample within an hour. Fortified with vitamins and herbal ingredients, Ultra Mask starts working in just one hour. Backed by a manufacturer's 500% satisfaction guarantee*, Ultra Mask will work for you or your money back.
Easy To Follow Step-By-Step Instructions:
It is best to abstain from any unwanted substances for at least 2 days prior to testing. Avoiding unwanted toxins for a longer period of time will further improve your test results.
Shake the bottle and then drink the entire bottle of Ultra Mask One Hour Cleansing Formula.
Wait 20 more minutes, refill the bottle with water and drink again.
Urinate 2-3 times over the next 45 minutes.
That's it! For the next 4 hours you're good to go!
High Toxin Levels Customers who have extremely high toxin levels, which we generally classify as those who have been exposed to toxins on a daily basis for an extended period of time (say, three months or longer), should use Stat Flush prior to using Ultra Mask 1 Hour Liquid Formula. For optimal results, carefully follow the instructions included
Ingredients: Deionized water, Dextrose, Polydextrose, Citric Acid, Aspartame, Xanthan gum, natural and artificial flavour, creatine monohydrate, uva ursi-leaf extract, gum Arabic, niacin amide, pyridoxine, hcl, thyamine hcl, riboflavine five, phosphate sodium, Cyanocobalamine, fdnc color, sodium benzoate, potassium sorbate as preservative.
Consult a care practitioner before consuming if on medication. Do not consume if pregnant or lactating. Please check carefully the ingredients list for any allergies you may have prior to consumption. If negative side effects of any kind are experienced, discontinue use of product immediately. Should symptoms persist, see your health professional. KEEP OUT OF REACH OF CHILDREN.
* Claims for the manufacturer's guarantee must be lodged directly to the manufacturer at https://www.ultraklean.com/contact
* DISCLAIMER: Individual results may vary, however, since 2002 our dissatisfaction rate has been less than 1%.
Specifications
Volume: 750ml
Primary Ingredients: Deionized water, Dextrose, Polydextrose, and Citric Acid.
Vitamin Complex: Niacin amide, pyridoxine, hcl, thyamine hcl, riboflavine five, and Cyanocobalamine.
Natural Extracts: Uva ursi-leaf extract.
In The Box
[1] x Ultra Klean Ultra Mask Detox Drink - 750ML