Ultra Klean Ultra Mouth Wash - 30ML
Toxin-cleansing Mouth Wash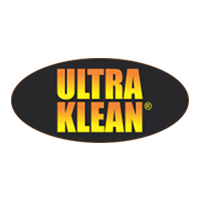 Ultra Klean
OUT OF STOCK
FREE SHIPPING OVER $499*
If cart total is less than $499*
Freight applies
If cart total is $499* &amp above
Free
*excluding bulky items

Calculate shipping
SECURE PAYMENTS WITH

BUY NOW, PAY LATER
Pay in 4, interest-free. Afterpay it.

ZIP NOW, PAY LATER
Repay on a convenient weekly, fortnightly or monthly schedule.

ENJOY NOW, PAY LATER





The Ultra Wash Mouthwash is the Ultimate Toxin Cleansing Mouthwash. With the help of Ultra Wash Mouthwash, you will have toxin-free saliva for up to 30 minutes. The Ultra Wash Toxin-cleansing mouthwash is a reliable companion and fits in your pocket. Use it just 10 minutes before your personal desired satisfaction – just shake, swish and spit!
It is reliable, fits in the pocket and is simple to use any time you need it. It is also very handy to keep in the cubby of your car, in your desk etc. for those very challenging situations.
Instructions for using the Ultra Wash Mouthwash
Give the bottle a good shake.
Place half of the contents of the bottle in your mouth.
Swish around your mouth for 2-3 minutes.
Spit mouthwash out.
Repeat above instructions with remaining mouthwash
Do not eat or drink anything after using
Effective for 30 minutes so plan accordingly
To get best results with Ultra Wash Mouthwash
Avoid drinking or eating while taking the product.
Do not smoke tobacco while using the product.
Avoid toxins for 1-2 days.
Ingredients: Water, Peppermint, Glycerin, Sodium Chloride, Potassium Chloride, Magnesium Sulfate, Witch Hazel, Boron Citrate, Aloe Vera, Lithium Sulfate, Potassium Sorbate, Sodium Benzoate.
In The Box
[1] x Ultra Klean Ultra Mouth Wash - 30ML