Aeroponic Cloning Machines
Aeroponic propagators are the fastest way to produce rooted cuttings for going into hydroponics. The idea is that cuttings are suspended above a tank of water and the solution is "sprayed" upwards by a pump and a special spray head. This method of constantly changing the water around the bottom of the cutting with a fresh, highly oxygenated solution.
Visit in-store or order online at hydroexperts.com.au and get free delivery over $499. Only at HYDRO EXPERTS!
15 Products
1 Related Content Found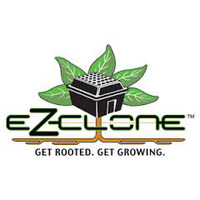 EZ-CLONE is honored to be one of the top, A-List brands in the Hydroponic and Indoor Gardening Industry. They understand your demand for superior products and can thoroughly fulfill your Plant Cloning and Propagation needs. Their products are made with the strictest standards, highest quality parts av ...
READ MORE