Aeroponics
Aeroponics is a type of hydroponic system where a nutrient solution is sprayed directly onto the root system. Generally, plants get a very quick start and often a cutting of a plant will root directly into the aeroponic system.
What you'll need to build your own basic Aeroponic system:
Container to hold the nutrient solution (a reservoir).
Submersible fountain/pond pump.
Tubing to distribute water from the reservoir pump to the mister heads in the growing chamber.
Enclosed growing chamber for the root zone.
Mister/sprinkler heads.
Watertight container for the growing chamber where the plants' root systems will be.
Tubing to return the excess nutrient solution back to the reservoir.
Timer (preferably a cycle timer) to turn on and off the pump.
Visit in-store or order online at hydroexperts.com.au and get free delivery over $499. Only at HYDRO EXPERTS!
---
This category is empty! Please try another category or use our search function to find what you are looking for. If you require further assistance please contact us.
1 Related Content Found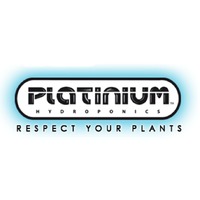 Platinium Hydroponics specialises in the production of durable yet advanced hydroponic systems. Their unique systems provide complete modularity and allow farmers to switch between cultivation methods with minimal costs. Advanced variations of Aeroponics, Hydroponics, Coco & Soil Cultivation are all possible with the Platinium Modular range. Platinium products have been heavily researched and optimised to ensure easy and efficient growing. All products are made of ABS plastic (90% recycled), ensuring their systems ...
---