Homebox - HomeLab
The GrowLab™ has long been a first choice for growers who want a quick and convenient indoor garden. It's a fuss-free solution—no need for tools or DIY know-how. Simply unpack, assemble and convert virtually any space into a clean and productive growing area in minutes. Designed to make life easy, the new GrowLab™ range has been completely overhauled to incorporate exciting new features and improvements to give you the best possible growing experience. The GrowLab™ is everything you expect from a portable, indoor grow tent—and more!
---
2 Related Content Found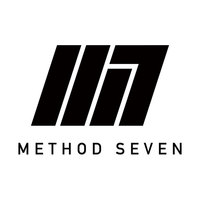 Method Seven technology blends incredible colour balancing for each of the standards grow lighting spectrums (HPS, Metal Halide, LED, Sun) with exceptionally high-quality lenses that provide the best in optical clarity. Additionally, Method Seven protection removes all harmful UV A/B rays like most others but additionally also removes harmful UVC rays which are filtered out of sunlight by the upper atmosphere but pose a significant hazard under grow lighting. ...
---
We asked two experienced growers (Dan from Oregon and Fred from The Netherlands) to face off with their different opinions on how to calculate your fan requirements. Whose method do you think is the best? Dan's Method - Calculating By Room Volume You will find many calculations on the web for sizing a fan for venti ...
---