Grow Light Movers
With our light mover in your grow room or grow tent, you will be able to increase the coverage by 140% and reduce shading with 20% higher yields. Since the lights move to the lower leaf area as well, there is good exposure of light. In addition, you can reduce your electricity bills since you get the same coverage with a smaller light. SHOP today for LED grow light and bigger grow light systems.
---
1 Related Content Found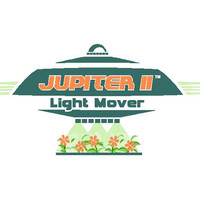 The Jupiter 2 light mover is a world leader of light mover technology servicing the hydroponics industry. Having been manufactured now for over 28 years and distributed throughout Australia, New Zealand and the UK, the Jupiter 2 has passed all tests regarding quality and reliability. It has been designed to an exacting specification using only the highest quality components, from the Swiss designed motor/gearbox down to the ROHS compliant electronic delay system. ...
---