Jupiter II Light Mover Kit 3: Suitable for 2 Light w/ 4 Meters Rail & Motor Unit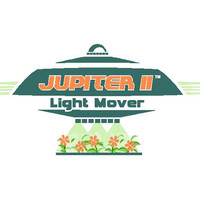 Jupiter II Light Movers
IN STOCK
FREE SHIPPING OVER $499*
OFFER:
Save 31%!
Sale Ends in 30 June 2022
Click & Collect Not Available
In-store pickup not available.

If cart total is less than $499*
Freight applies
If cart total is $499* &amp above
Free
*excluding bulky items

Calculate shipping
SECURE PAYMENTS WITH





The Jupiter II Light Mover Kit 3 is suitable for moving 2 lights on a 4-meter rail.
Advantages of The Jupiter II Light Mover Kit 3:
Reduced lamp to plant distance without burning tender growing tips of plants
Reduce power costs
Increased penetration of high-intensity light below plant canopy
Increased yield due to increased budding sites
Healthier even growth patterns = higher yielding plants
Increased air flow due to movement of the lamps heat = decreased fungal growth
Comes complete with:
4-meter aluminum rail (2 x 2 meter with joiners and hardware)
2-meter push-rod kit
Heavy-duty motor - variable 0 to 60 second time delay, and fittings.
In The Box
[1] x Motor unit (0-60 sec delay)
[2] x 2m rail with 12 x mount screws
[1] x 2m P/rod kit (see P/rod kits)
[1] x M6 x 25 motor bolt and nut
[1] x Room installation instructions
[1] x Inline pushrod instructions
2-Year Replacement Warranty
If the product is faulty within the warranty period, the product will be replaced with a new one.
Please send the product to the following address on the contact us page.