Jupiter II Light Mover Tent 2.4.2 (Designed for 2 light to suit 2.4M x 1.2M x 2M Grow Tent)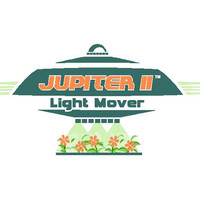 Click & Collect Not Available
In-store pickup not available.

If cart total is less than $499*
Freight applies
If cart total is $499* &amp above
Free
*excluding bulky items

Calculate shipping
SECURE PAYMENTS WITH





The Jupiter II Light Mover Tent 2.4.2 is suitable for moving 2 lights on a 2.4 metre rail.
Advantages of The Jupiter II Light Tent 2.4.2:
Reduced lamp to plant distance without burning tender growing tips of plants
Reduce power costs
Increased penetration of high intensity light below plant canopy
Increased yield due to increased budding sites
Healthier even growth patterns = higher yielding plants
Increased air flow due to movement of the lamps heat = decreased fungal growth
Comes complete with:
2.4 metre aluminium rail (2 x 1.2 meter rail)
1.2 metre push-rod kit

Heavy duty motor - variable 0 to 60 second time delay, and fittings.
In The Box
[1] x Motor unit (0-60 sec delay)
[2] x 1.2 m rail with 6 x cable ties
[2] x Rail joiner pins
[1] x 1.2m P/rod kit, 4 x eyebolts(see P/rod kits)
[1] x M6 x 25 motor bolt and nut
[1] x Room installation instructions
[1] x Inline pushrod instructions
2-Year Replacement Warranty
If the product is faulty within the warranty period, the product will be replaced with a new one.
Please send the product to the following address on the contact us page.