Grow Light Movers
With our light mover in your grow room or grow tent, you will be able to increase the coverage by 140% and reduce shading with 20% higher yields. Since the lights move to the lower leaf area as well, there is good exposure of light. In addition, you can reduce your electricity bills since you get the same coverage with a smaller light. SHOP today for LED grow light and bigger grow light systems.
---
1 Related Content Found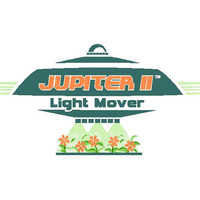 NICCOPONICS AUSTRALIA, manufacturer of the Jupiter II range of light moving devices, is a privately owned business located in Melbourne, Australia servicing the hydroponic industry. We export to New Zealand, UK and Europe. Nic Quittner first developed the Jupiter II in 1989 after repeated requests by Graeme Plummer owner of HOLLAND FORGE to design such a device for the hydroponic market in Australia. Having both an engineering background and a keen horticultural interest, Nic took up Graeme's challenge and both Niccoponics and the Jupiter II were born. Nearly t ...
---