Mammoth tents are designed in Holland to strict specifications to ensure premium quality. The highly reflective Mylar inner ensures light reflection ratings up to 95% and every tent has a strong steel frame with 16mm tubes. Mammoth Tents offer every possible option to suit growers from the novice to the advanced. And a tent to suit every budget. Quality assured with dual stitching, highly reflective & durable mylar, strong framing with plastic protective corners. Easy assembly with interlocking tent options. Adaptable for all growing systems, available in three different grades.
1 Related Content Found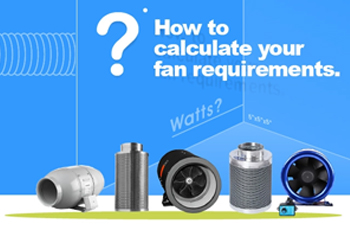 We asked two experienced growers (Dan from Oregon and Fred from The Netherlands) to face off with their different opinions on how to calculate your fan requirements. Whose method do you think is the best? ...
READ MORE