Mammoth Pro+ HC 120 Grow Tent - 120 x 120 x 225 CM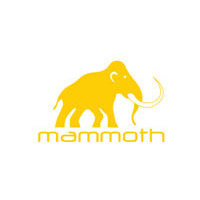 Mammoth Tent
OUT OF STOCK
FREE SHIPPING OVER $499*
$439.95
* Be aware, this picture is not the correct model. For the correct specifications, see the specs below *
If cart total is less than $499*
Freight applies
If cart total is $499* &amp above
Free
*excluding bulky items

Calculate shipping
SECURE PAYMENTS WITH

BUY NOW, PAY LATER
Pay in 4, interest-free. Afterpay it.

ZIP NOW, PAY LATER
Repay on a convenient weekly, fortnightly or monthly schedule.

ENJOY NOW, PAY LATER





Discover the future of indoor farming with the Mammoth Pro+ HC Grow Tent - NOW IN 225CM HEIGHT! We provide you with the latest advance in indoor cultivation as pioneers in transportable climatic rooms and the original manufacturer of this remarkable equipment designed in Holland.
The Mammoth Pro+ HC Grow Tent provides an ideal atmosphere for healthy plant growth, rapid development, and high yields. Experience the ease of using a diverse and dependable indoor growing environment to nurture your plants from seed to harvest. The Mammoth Pro+ HC Grow Tent is a great way to improve your indoor growing setup. Unlock your plants' potential and see the astonishing difference it makes in your growing journey.
Features
Enhanced Height
With an impressive 225cm height, the Mammoth Pro+ HC Grow Tent provides your plants with ample vertical space to thrive and grow to their full potential. Say hello to larger plants and higher yields!
Sturdy and Reliable
Our new design features 22mm poles, ensuring a strong and durable frame that supports your plants throughout their growth cycle. High-quality corners and connectors further enhance the tent's stability.
Improved Light Proofing
Achieve precise light control with our better light-proof design. Eliminate any potential light leaks, ensuring your plants receive the optimal light spectrum without interference.
Versatile Installation
Enjoy multiple inlets and outlets that provide flexibility in setting up your indoor garden. Customize the ventilation system to suit your specific growing needs.
Durable and Reflective
The Mammoth Pro+ HC Grow Tent is constructed with 600D Mylar, a high-quality and tear-resistant material that maximizes light reflection within the tent, ensuring optimal light distribution for your plants.
Specifications
Mammoth Pro+ HC 120
Assembled Dimensions: 120 x 120 x 225 cm
Volume: 3.24 m3
Material: 600D Mylar
Ventilation Windows: 2x 30x20 cm
Water Tray: Removable
Corners Material: PP Copolymer
Doors:

Front: 1
Rear: none
Side: 2

Frame:

Diameter: 22
Thick: 0.5
Material: Steel

Inlet/Outlet:

Layer: Dual
Cable: 2 x 76
Inlet: 2 x 254
Outlet: 3 x 254
Cool Tube: 2 x 254

Equipment:

Hangers: 6
Hook: 5
Strap: 2
Chains: n/a
In The Box
[1] x Mammoth Pro+ HC 120 Grow Tent - 120 x 120 x 225 CM