Natural CO2 Production for Hydroponics Grow Room
ExHale came out of a true love of agriculture and out of the need for a less expensive, easier, safer and more harmonious way to provide your plants with CO2.
Buy the high-quality CO2 Bag from greenpad, exhale and many more at Hydro Experts. One stop for all hydroponics accessories. Visit in-store or order online at hydroexperts.com.au and get free delivery over $499. Only at HYDRO EXPERTS!
---
2 Related Content Found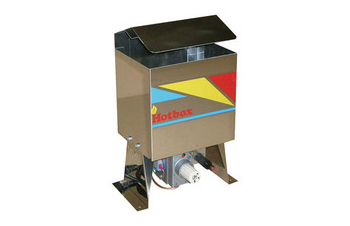 It's well-known that plants use macro and micro nutrients for tissue development and good biological progress. However on occasions we forget that carbon is also one of the necessary elements for the life of plants, and all organisms – of course. Not only are essential elements made up of carbon but so are desired metabolites like those in sensory properties such as aroma and flavour. A lack of carbon would not only result in a lower biomass but the plants would also be of inferior quality and strength. This precious element is absorbed through the plants' stomata in gas form, ...
---
From the inventors of the Original CO2 Bag, ExHale is proud to introduce the ExHale 365 series of CO2 bags. The ExHale 365 is designed to allow CO2 to be available where you need it and when you want it. With the same award-winning genetics, you can be guaranteed your garden will have the CO2 it needs. Our multi patent-pending design utilises a separation seam that allows our spawn pod to remain active and also allows for specific ...
---