DaVinci Miqro Vaporizer Explorer's Kit - Onyx / Graphite / Cobalt / Rust / Amethyst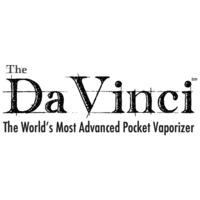 If cart total is less than $499*
Freight applies
If cart total is $499* &amp above
Free
*excluding bulky items

Calculate shipping




Meet the latest edition to the DaVinci line up, the IQ's little brother the MIQRO. One of the world's smallest vaporizers, the MIQRO is ultra portable whilst still maintaining the capabilities of its larger counterpart.
The perfect size for the palm of your hand or your pocket, the MIQRO is super discreet and great for trips out and about. The tiny 18350 battery will keep you vaping for up to 40 minutes between charges. (Get a spare with the Explorer's Kit!)
The MIQRO utilizes Smart Paths and Boost modes to get the most out of your material. The Ceramic Zirconia vapor path and chamber not only provide full flavor but also ensure the unit is easy to clean and maintain, which has been improved from the IQ. The new Pearl has been modified to act as an adjustable spacer and will keep your unit running efficiently no matter how much herb is in the chamber.
Note: We do not accept returns for opened, used vaporizers. We only accept returns of unopened (brand new) units or faulty units. Click here to LEARN MORE.
Specifications
Manufacturer: DaVinci (USA)
Device Dimensions: 7.9cm Height | 3.4cm Width | 2.3cm Diameter
Materials: Ceramic Zirconia, Anodized Aluminium
Heating Element: Ceramic Zirconia
Heating Time: < 50 seconds
Temperature Range: 170°C - 230°C
Temperature Control: Digital
Battery: Rechargable / Replaceable 18350 Battery
Charger: Micro USB
Passthrough: No
Automatic Shut off: 10 minutes
Warranty: 5 Years
In The Box
[1] x DaVinci Miqro Vaporizer Explorer's Kit - Onyx / Graphite / Cobalt / Rust / Amethyst
100% Ceramic Zirconia airpath
100% Ceramic Zirconia flavor chamber
Precision mode for specific temperature heating
"Smartpath mode" feature allows you to select from 3 custom modes
Easily adjust oven size by 50% using the Pearl
On-demand Boost Mode
Superior flavour and great vapour production
Replaceable 18350 battery
Micro-USB charging
5 Year warranty