Terra Aquatica
Terra Aquatica (ex GHE) - was founded in France, in 1994 by William Texier and Noucetta (Marie) Kehdi, having gained international recognition for their hydroponic farm, the White Owl WaterFarm, where they grew crops that were served by Michelin starred restaurants in the San Francisco Bay area in the early 1990s. Flora Series, Ripen, FloraKleen, WaterFarm have all contributed to GHE's success
After the organic line's successful transition to the new brand in March 2019, all of the fertilizers and mineral additives will also begin the changeover with new labels featuring the hexagonal emblem and the initials T.A. for Terra Aquatica as well as new names that more clearly indicate their use.
22 Products
1 Related Content Found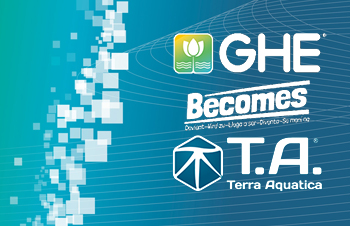 GHE® is the European offshoot of General Hydroponics, a veritable institution for all farmers in the United States. However, in 2015, this Californian gem was bought by the American giant of lawn and garden products, Scotts Miracle-Gro Co. Far removed from these purely financial conside ...
READ MORE