Teco chillers and heaters offer precise water temperature control solutions for aquariums and hydroponics systems. Their TK Series and HY Series of water chillers and heaters provide reliable performance and durability for aquarium owners and hydroponics growers.
Teco water chillers feature advanced refrigeration technology and hermetic compressors to deliver precise cooling for aquarium and hydroponics applications. They offer adjustable thermostats and digital controllers for setting the exact water temperature you need. Their water chillers are built with corrosion-resistant materials that stand up to high humidity and mineral content in aquarium and hydroponics systems.
Teco water heaters also provide consistent temperature control for aquarium systems and hydroponics water reservoirs. They feature high-quality heating elements and insulation to minimize heat loss and maximize efficiency. Options with digital controllers allow for accurate temperature setting and monitoring.
Whether you need a water chiller for your fish tank or a water heater for your hydroponics system, Teco offers high-performance temperature control solutions that are built to last. Their chillers and heaters are designed for reliability, offering years of dependable operation for aquarium and hydroponics professionals.
1 Related Content Found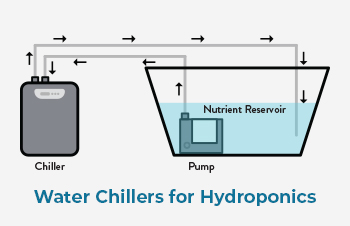 If you're familiar with hydroponics, then you've probably heard of water chillers. But what are they, exactly? Water chillers are mechanical devices used to cool down the water in your hydroponic system; however, their impact goes far beyond simply keeping the wat ...
READ MORE
What Sets TECO Apart?
At TECO, our commitment to excellence sets us apart. Here's what makes us different:
Sophisticated Technical Research: We invest heavily in research to shrink dimensions while maximizing efficiency and functionality.

Quality Components: We meticulously select top-notch components, striking a balance between quality and cost-effectiveness.

Constant Diagnostics: Our diagnostic tools ensure component viability and system perfection, guaranteeing reliability.

Modern Production: With modern production systems, we achieve unparalleled efficiency and reliability.

Advanced Training: Our dedicated team undergoes advanced training to craft a flawless product from start to finish.

Certifications and Compliance: We hold certifications and approvals that attest to our unwavering commitment to compliance and quality.