House & Garden Nutrient
OVERVIEW
In the last 10 years, House & Garden has become a reliable and successful supplier and producer of quality nutrients and stimulants. This success has been achieved in close cooperation with scientists, laboratory technicians and physicists, each of whom specialises in a branch of botany.
House & Garden nutrients have an entirely new composition, structure and method of preparation. This has proved to be a winning formula and within a very brief period has attracted a substantial number of loyal and satisfied users worldwide.
HISTORY
House & Garden owner, William Van de Zwaan, has been in the horticulture industry his entire life, resulting in his passion for gardening as well as creating the highest quality fertilizers available on the world market.
William's family owns several greenhouses which produce roses for sale at the Aalsmeer Flower Auction, the worlds largest flower auction. Before designing the House & Garden line of nutrients in 1990, William Van de Zwaan spent time developing other leading fertilizers in Holland, no doubt giving him the expertise he used to create the nutrient line he branded with his family name.
RESEARCH & DEVELOPMENT
House & Garden is a company with its own research and development department. Here, new products are developed and existing products further developed and extensively tested.
Practical research can only be carried out by field testing the products and accurately assessing them in the day to day handling of the flowers and plants. We test all our products in nursery reality, not only the effect on the growth and blooming of the plants themselves, but also aspects such as user friendliness, working speed and the simplicity with which products can be applied.
The easy to use new growth schedules have also been tested at our nursery sites.
PRODUCTION PROCESS
House & Garden does not only sell its extensive line of plant nutrients, but it also produces its own. We have an extremely modern factory and fully automated production process.
This results in perfectly finished bottles and cans, with clear international packaging and a foil sealed cap. We batch number all nutrients produced at our plant and constantly check batch numbers for quality.
---
2 Related Content Found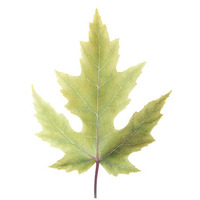 Sulphur is one of the molecular building blocks for a number of proteins, hormones and vitamins, such as vitamin B1. It appears in many important plant tissues, such as in seeds and in cellular moisture. In the form of sulphate, sulphur fulfils an important role in the water equilibrium in the plant, as well as in the soil. For hydroponic gardening, all the nutrients a plant needs are given while watering. As a result of this, fertilisers designed for hydro culture contain high concentrations of lime and sulphur. In order to prevent calcium and sulphur from reac ...
---
Expanded clay pebbles have been a staple of hydroponic systems for years. They're safe and easy to use and provide plants with plenty of what they need to thrive. But that's only if you're going about it the right way. Apply Zach Zeifman's tips and tricks during your next growth cycle to ensure the most success when using expanded clay pebbles in the grow room. Derived from small pieces of clay processed at extremely high temperatures, expanded clay pebbles have become a go-to grow medium for many hydro growers over the last 10 years, offering numerous benefits to gardeners when u ...
---