Gorilla Grow Tent
Gorilla Grow Tents are the best selling grow tents in the world. In the short time since the company's conception in 2011, it has arguably produced the best grow tents available on the market. Their aim was to create the thickest, strongest and most durable grow tent available, while not compromising on size or safety. The Gorilla tents are also designed to reduce sound, be odor proof and with great insulation to make it easier to maintain optimal growing temperatures.
Our range of Gorilla Grow Tents come in different sizes, ranging from 2X4ft all the way up to the massive 10X20ft tent for the serious indoor gardeners. We also stock Gorilla Grow tent poles for various dimensions.
38 Products
1 Related Content Found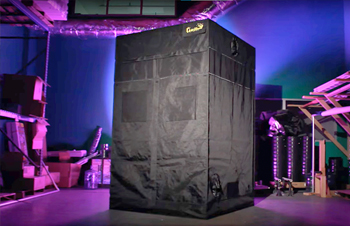 The all-new LITE LINE has been engineered for growers that want a Gorilla Growing Experience, but are on a budget. These tents feature the same quality as Gorilla Grow Tent, but with a few design changes. In a side-by-side comparison of the standard Gorilla Grow Tent and the LITE LINE, the original is KING. But, we gladly welcome the King's baby brother to the ...
READ MORE