Start your indoor growing journey right with Gorilla Grow Tents from Hydro Experts. Whether you're raising exotic mushrooms, or growing rare houseplants, we have the perfect grow tent setup for any application. Our Gorilla Grow Tents feature double-stitched, durable 1680D threads per square inch material and an extra-thick metal frame that provides optimal support and stability. Available in multiple sizes from the compact Shorty to the roomy GGT59, we have the grow tent footprint that suits your growing area and crop needs.
Add our CFM Kit Fan Speed Controller and high-powered inline fans to ensure proper airflow and ventilation. We also offer SCROG Nets that help maximize yields by evenly spreading plant canopy growth. For the drying and curing process, use our Gorilla Curing Dry Rack to dry your harvest quickly and efficiently. With over a decade of experience, Hydro Experts provides high-quality grow tents and accessories tailored specifically for indoor cultivation, mushroom farming and beyond.
Contact us today to discuss your unique growing requirements and find the perfect Gorilla Grow Tent setup to optimize growth, yields and results for your indoor growing operation.
1 Related Content Found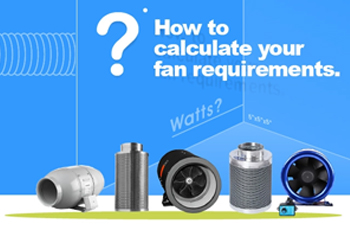 We asked two experienced growers (Dan from Oregon and Fred from The Netherlands) to face off with their different opinions on how to calculate your fan requirements. Whose method do you think is the best? ...
READ MORE