W2G Professional Coco - 50L Bag | RHP Certified
Buffered with Calcium & Magnesium Contains Trichoderma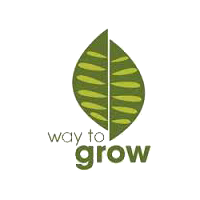 Way to Grow
OUT OF STOCK
BULKY ITEM | POSTAGE APPLIES
Bulky Item | Postage Applies

If cart total is less than $499*
Freight applies
If cart total is $499* &amp above
Freight applies
*This item is bullky so freight applies

Calculate shipping
SECURE PAYMENTS WITH





WAY TO GROW PROFESSIONAL COCO proudly bears the RHP certified for Horticulture mark.
Substrates and substrate components that carry the RHP quality mark Horticulture, satisfy the highest chemical and physical requirements & are free of pathogenic germs. The RHP quality mark offers an optimum quality guarantee for the grower.
Specially formulated for indoor Hydroponic growers, approved for Horticulture by the Dutch RHP Foundation.
The quality marks are awarded to producers, traders and importers of peat products, raw material, potting soil formulas, substrates, soil supply and soil improvement materials. The RHP quality mark is a certified quality mark. It is awarded when a candidate participant satisfies all requirements listed in the certification scheme. Candidate participants will only receive the RHP certificate after a period of implementation and realisation of all requirements from the certification scheme. After extensive independent inspection by ECAS, the RHP quality mark can be issued. When a company satisfies all requirements of the certification scheme, the quality mark is issued under licence. The RHP quality mark is awarded when a company fulfils the requirements of the quality mark. Candidate participants will have to demonstrate towards the RHP Foundation that they satisfy the requirements of the RHP quality mark.
RHP guarantees the product quality in the chain from extraction to processing at the client. Advice and research are the responsibility of the RHP Foundation and monitoring in the framework of the RHP quality mark are carried out by an independent organisation, making the quality mark a guarantee for reliability, safety and quality.
WAY TO GROW PROFESSIONAL COCO is aged for six months then washed & buffered with Calcium & Magnesium. Every batch is EC & pH tested & batch samples are kept on file for future reference. It is pH balanced & contains Trichoderma mould for root protection. No environmental disposal problems (when finished, just use as outdoor garden top dressing) & lowest miles travelled from factory to end user. Contains no harmful bacteria (unlike potting mix) and is pleasant to work with. Suitable for all hydroponic crops & plants.
In The Box
[1] x W2G Professional Coco - 50L Bag | RHP Certified