Storz & Bickel - Mighty Plus | Mighty+
Type-C Fast Charging Port | Made in Germany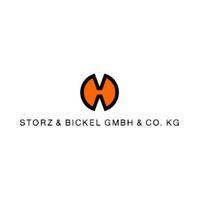 Storz and Bickel
Pick up at store Not Available
In-store pickup not available.
SECURE PAYMENTS WITH

BUY NOW, PAY LATER
Pay in 4, interest-free. Afterpay it.

ZIP NOW, PAY LATER
Repay on a convenient weekly, fortnightly or monthly schedule.

ENJOY NOW, PAY LATER





Explore the Mighty Plus by Storz & Bickel - Elevate Your Vaping Experience!
Welcome to the world of premium dry herb vaporizers where innovation meets performance. Discover the Storz & Bickel Mighty+ and its exceptional features that are set to redefine your vaping experience. Get ready to take your vaping sessions to the next level with the Mighty+!
Unleash the Power of Mighty+
The Storz & Bickel Mighty+ is not just an upgrade; it's a revolution in vaping technology. Here's why you should consider making it your next vaping companion:
Lightning-Fast Charging
Say goodbye to long waiting times. The Mighty+ features USB-C charging, providing an astonishing 80% charge in just 40 minutes. It's the perfect choice for those who crave convenience and efficiency.
Rapid Heating
No more waiting around. With a heating time of just 60 seconds, the Mighty+ gets you to your desired temperature in no time. Need a quick boost? Hit the temperature button three times to activate the Super booster mode, raising the temperature by 59 degrees almost instantly.
Easy Maintenance
Cleaning your vaporizer has never been easier. The filling chamber is now coated in ceramic, ensuring a smoother and hassle-free cleaning process. Enjoy a consistently fresh vaping experience.
Enhanced Stability
The Mighty+ now comes with tiny feet, allowing it to stand on its own. No more awkward balancing acts when filling the top-mounted bowl. It's all about making your life easier.
Certified Safety
Your safety is our priority. The Storz & Bickel Mighty+ is certified by UL, a renowned U.S.-based global safety certification company. It conforms to UL8139, making it the first dry herb vaporizer to carry the UL logo officially. Rest assured that every component meets the highest safety standards.
Please note that we uphold a return policy that accepts only unopened (brand new) units or faulty units, as we cannot accept returns for opened or used vaporizers. For more details, click here to LEARN MORE.
Specifications
Manufacturer: Storz & Bickel (Germany)
Vaporization Method: Convection with Conduction
Device Dimensions: 14cm x 8cm x 3cm
Materials: Stainless steel, aluminium, Ceramic, high-heat resistant plastic (high quality)
Heating Element: Aluminium heat exchanger
Heating Time: ~60 Sec
Temperature Range: 40°C - 210°C
Temperature Control: Digital
Battery: Lithium-Ion (x2)
Charger: AC adapter (80% charge in approx. 40 minutes)
Passthrough: Yes
Automatic Shut off: 2 minutes
In The Box
[1] x MIGHTY+
[1] x USB-C Cable (USB type C to USB type A plug)
[3] x Normal Screen, small
[3] x Coarse Screen, small)
[3] x Base Seal Ring, small
[2] x Drip Pad, small
[1] x Dosing Capsule
[1] x Cleaning Brush
[1] x Instructions for Use (Manual)
Improved Design
We have integrated carefully selected materials into the new design of the MIGHTY+ to suit your everyday use. The filling chamber is now ceramic-coated, making it even more sturdy and resistant. Furthermore, discrete fins have been added on the bottom of the device to make the MIGHTY+ stand securely on even surfaces.
Accelerated Recharge
The MIGHTY+ features a USB-C socket with Supercharge function, which lets you charge the MIGHTY+ with 45 watts. A completely redesigned circuit board has been introduced to manage the significantly increased amount of power. The Supercharge function makes it possible to charge 80% of the battery in approx. 40 minutes! Additionally, you'll now be able you to charge your MIGHTY+ with a USB-cord – almost anywhere!
Faster Heat-Up
Just like the MIGHTY, the MIGHTY+ uses a patented combination of convection and conduction heating – a technology proven to excel in heating up herb evenly and efficiently, without stirring. Additionally, the MIGHTY is equipped with an optimized heater, so the device heats-up in approx. 60 seconds*. We've also added an additional pre-set temperature: The Super booster. Tripple-clicking the On-Off button will automatically increase the current temperature by 15°C.
STORZ & BICKEL GmbH guarantees end customers (hereinafter referred to as "Customer") in accordance with the following provisions that the product (MIGHTY+, CRAFTY+, VOLCANO HYBRID, VOLCANO CLASSIC, PLENTY) that has been delivered to the customer is free from defects in material, of manufacturing or construction faults within the time period of three (3) years (MIGHTY = two (2) years) from the date of delivery (warranty period).
STORZ & BICKEL GmbH shall remedy any defect or fault claimed under the aforementioned warranty at its sole discretion and own cost by repair, replacement with new or refurbished individual parts or delivery of a defect-free product of the same kind and type.
The warranty does not include parts that are particularly affected by wear and tear, such as in particular Batteries, Balloons, Cooling Units, Charging Cables and Adapters, Filling Chamber (VOLCANO), Tube, Screens, Dosing Capsule and accessories included with the products, e.g., Herb Mill, Filling Aid, Brush, etc.
Any other customer claims against STORZ & BICKEL GmbH, especially for compensation are excluded.
However, the contractual or statutory rights of the customer against STORZ & BICKEL GmbH under this purchase agreement shall not be affected by this warranty.
Accordingly, regardless of this warranty, STORZ & BICKEL GmbH is liable for defects as to quality or title for delivery items pursuant to the applicable statutory provisions, in particular Sections 434 ff. BGB (German Civil Code).
The period of limitation for statutory claims for defects is twenty-four (24) months and shall begin when the products are delivered.
Claims under this warranty can only be asserted if
the product is not damaged and does not show signs of wear and tear that was caused by use deviating from the normal intended purpose and specifications of STORZ & BICKEL GmbH (according to the Instructions for Use),
the product does not show signs of repairs or other interventions that were caused by third parties not authorized by STORZ & BICKEL GmbH,
only accessories authorized by STORZ & BICKEL GmbH have been installed in the product and
the serial number has not been removed or made unrecognizable.
Claims under this warranty can only be asserted if the customer registers the product within one year of the delivery at www.storz-bickel.com/registration. Warranty claims shall be voided if the product has not been registered within one year. Warranty claims must be asserted against STORZ & BICKEL GmbH by presenting the original invoice, showing the purchase date, within the term of exclusion of two months after the warranty case occurred or in the case of defects/faults that were not immediately detectable, within two months after their detection.
STORZ & BICKEL GmbH shall assume the costs for sending and returning the product.
Any customs duties and public charges must be paid by the customer.
This shall not apply if the customer was unable to detect that a warranty claim was unjustified.
This warranty shall also apply to the aforementioned extent and under the aforementioned prerequisites (including product registration and presenting the original invoice or product registration and presenting proof of purchase in the case of resale) for any subsequent future owners who are residing in the area of validity if they register the product. If the product has already been registered, new registration by a subsequent future owner is not possible in the case of a resale, thus voiding any possible claim under the warranty.
Q: What sets the Mighty+ apart from other vaporizers?
A: The Mighty+ offers lightning-fast charging, rapid heating, easy maintenance, enhanced stability, and certified safety, making it a top choice for vaping enthusiasts.
Q: How long does it take to charge the Mighty+?
A: The Mighty+ can reach an 80% charge in just 40 minutes thanks to its USB-C charging technology.
Q: Is the Mighty+ easy to clean?
A: Yes, the Mighty+ features a ceramic-coated filling chamber, making it incredibly easy to maintain and keep clean.
Q: Can I use the MIGHTY+ while charging?
A: Yes, with a power supply that provides enough current, the batteries are bridged and the so-called "pass-through charging" is possible.