Storz & Bickel - Mighty Vaporizer
Reinforced Housing | Made in Germany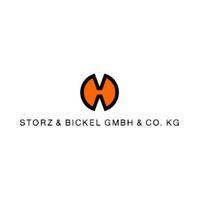 Storz and Bickel
OUT OF STOCK
FREE SHIPPING OVER $499*
$439.95
The Mighty Vaporizer by Storz & Bickel is a battery-powered handheld hybrid vaporizer which is capable of efficient and powerful vaporization from the very first draw.

If cart total is less than $499*
Freight applies
If cart total is $499* &amp above
Free
*excluding bulky items

Calculate shipping
SECURE PAYMENTS WITH





FINALLY, the people who brought you the Volcano and the Plenty have harnessed the secret to superior vapour extraction in a portable unit you can take anywhere!
Introducing the Mighty portable vaporizer by Storz & Bickel, a revolutionary new portable that incorporates the same high efficieny Aluminium heat exchanger that made the Volcano and the Plenty such famous and popular units. With an easy-to-read digital LED display, the Mighty shows both set and actual temperature readouts so you always know your Mighty is running perfectly. It also features a soft vibration alarm that alerts you when the unit has reached your preferred temperature.
The Mighty is a true game-changer for portable vaporization. It's a master of extraction, using mostly convection heating mixed with a little conduction. Convection heating ensures consistent and continuous vaporization that evenly extracts botanical compounds from your herb, while conduction makes sure you get good quality vapour hits from the very first draw. Vapour filters through a cooling unit before reaching your mouth, compensating for the short vapour path and ensuring that you never get a hot or harsh hit.
The famous Storz & Bickel Aluminium heat exchanger regulates heat to prevent fluctuation and keep vapour production steady and consistent. Combined with the Mighty's precise electronic temperature control, this exchanger ensures that the Mighty vaporizer produces quality vapour to rival all other portables.
The Mighty is powered by efficient dual Lithium-Ion batteries and can be used with the AC adapter when the batteries are completely flat. The Mighty also comes with a Filling Aid and packing tool for clean filling and removal of your favourite dried herbs.
**NEW UPDATED MODEL WITH REINFORCED HOUSING AND 2-MINUTE AUTOMATIC SHUT-OFF
Note: We do not accept returns for opened, used vaporizers. We only accept returns of unopened (brand new) units or faulty units. Click here to LEARN MORE.
Specifications
Manufacturer: Storz & Bickel (Germany)
Vaporization Method: Convection with Conduction
Device Dimensions: 14cm x 8cm x 3cm
Materials: Stainless steel, aluminium, high-heat resistant plastic (high quality)
Heating Element: Aluminium heat exchanger
Heating Time: < 2 minutes
Temperature Range: 40°C - 210°C
Temperature Control: Digital
Battery: Lithium-Ion (x2)
Charger: AC adapter
Passthrough: Yes
Automatic Shut off: 2 minutes
In The Box
1 x Mighty vaporizer
1 x Power adapter/charger
1 x Liquid pad
3 x Spare screens
1 x Volcano cleaning brish
1 x Volcano grinder
1 x Filling aid
1 x Spare Seal Ring Set
1 x Instruction manual
Mixed convection and conduction heating
Cooling unit that prevents hot or harsh vapour hits
Digital readout that shows set and actual temperatures
Vibration alert
Automatic shutoff
Super precise digital temperature control
High Efficiency Heat Exchanger
Can be operated via a power adapter with completely discharged batteries
STORZ & BICKEL GmbH guarantees end customers (hereinafter referred to as "Customer") in accordance with the following provisions that the product (MIGHTY+, CRAFTY+, VOLCANO HYBRID, VOLCANO CLASSIC, PLENTY) that has been delivered to the customer is free from defects in material, of manufacturing or construction faults within the time period of three (3) years (MIGHTY = two (2) years) from the date of delivery (warranty period).
STORZ & BICKEL GmbH shall remedy any defect or fault claimed under the aforementioned warranty at its sole discretion and own cost by repair, replacement with new or refurbished individual parts or delivery of a defect-free product of the same kind and type.
The warranty does not include parts that are particularly affected by wear and tear, such as in particular Batteries, Balloons, Cooling Units, Charging Cables and Adapters, Filling Chamber (VOLCANO), Tube, Screens, Dosing Capsule and accessories included with the products, e.g., Herb Mill, Filling Aid, Brush, etc.
Any other customer claims against STORZ & BICKEL GmbH, especially for compensation are excluded.
However, the contractual or statutory rights of the customer against STORZ & BICKEL GmbH under this purchase agreement shall not be affected by this warranty.
Accordingly, regardless of this warranty, STORZ & BICKEL GmbH is liable for defects as to quality or title for delivery items pursuant to the applicable statutory provisions, in particular Sections 434 ff. BGB (German Civil Code).
The period of limitation for statutory claims for defects is twenty-four (24) months and shall begin when the products are delivered.
Claims under this warranty can only be asserted if
the product is not damaged and does not show signs of wear and tear that was caused by use deviating from the normal intended purpose and specifications of STORZ & BICKEL GmbH (according to the Instructions for Use),
the product does not show signs of repairs or other interventions that were caused by third parties not authorized by STORZ & BICKEL GmbH,
only accessories authorized by STORZ & BICKEL GmbH have been installed in the product and
the serial number has not been removed or made unrecognizable.
Claims under this warranty can only be asserted if the customer registers the product within one year of the delivery at www.storz-bickel.com/registration. Warranty claims shall be voided if the product has not been registered within one year. Warranty claims must be asserted against STORZ & BICKEL GmbH by presenting the original invoice, showing the purchase date, within the term of exclusion of two months after the warranty case occurred or in the case of defects/faults that were not immediately detectable, within two months after their detection.
STORZ & BICKEL GmbH shall assume the costs for sending and returning the product.
Any customs duties and public charges must be paid by the customer.
This shall not apply if the customer was unable to detect that a warranty claim was unjustified.
This warranty shall also apply to the aforementioned extent and under the aforementioned prerequisites (including product registration and presenting the original invoice or product registration and presenting proof of purchase in the case of resale) for any subsequent future owners who are residing in the area of validity if they register the product. If the product has already been registered, new registration by a subsequent future owner is not possible in the case of a resale, thus voiding any possible claim under the warranty.