Spider Farmer Clip-On Grip Fan for Grow Tent - 150MM (6" Inch) | EC Fan
7 Speeds | 10W Power Draw | 0-2500 RPM | IP44 | 315CFM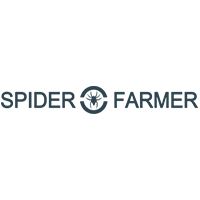 Spider Farmer
OUT OF STOCK
FREE SHIPPING OVER $499*
Sale Ends in 31 December 2023
If cart total is less than $499*
Freight applies
If cart total is $499* &amp above
Free
*excluding bulky items

Calculate shipping
SECURE PAYMENTS WITH

BUY NOW, PAY LATER
Pay in 4, interest-free. Afterpay it.

ZIP NOW, PAY LATER
Repay on a convenient weekly, fortnightly or monthly schedule.

ENJOY NOW, PAY LATER





Unparalleled Airflow Precision
Tailor Your Climate: With the Spider Farmer Clip-On Grip Fan, you can easily customize your indoor garden's climate. The seven-speed settings allow you to fine-tune airflow, ensuring your plants receive the ideal circulation they need to thrive. Feel the difference as you seamlessly adjust the intensity with a simple touch, providing your greens with a gentle breeze or a gust of fresh air exactly when required.
Ingenious Design for Every Space
Adaptable and Secure: Size matters in indoor gardening, and this fan's compact 6-inch frame is designed to fit in the tightest of spaces. Its flexible rotation capability, boasting 900 horizontal and 1000 vertical adjustments, directs airflow precisely where it's most effective. The robust grip clip, complemented by an anti-slip pad, clamps securely onto poles, eliminating the risk of slippage or scratches, all while blending seamlessly into your indoor oasis.
Silent Yet Powerful Operation
Whisper-Quiet Efficiency: Cultivate tranquility along with your plants. The Spider Farmer fan operates at a peaceful whisper, with noise levels capped at 40dB. This is thanks to the high-efficiency copper motor that not only reduces sound but also minimizes heat generation, ensuring an unobtrusive presence and uninterrupted growth conditions, day or night.
Specifications
Fan Size: 6" Inch
Speed Control Settings: 7-speed
Current: 0.093A @ 230V
Power Draw: 10W
Speed: 0 - 2500RPM
Air Volume: 300 - 315CFM / 509.70 -594.65 cubic meters/hour
Operature Temperature: - 20 - 40 degrees Celsius
Water Proof Ratings: IP44
In The Box
[1] x Spider Farmer Clip-On Grp Fan for Grow Tent - 150MM (6" Inch) | EC Fan