Sensdar Mixed Flow Fan w/ Speed Control 100MM (4" Inch) + 200CFM Carbon Filter + 5M Duct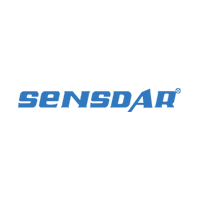 If cart total is less than $499*
Freight applies
If cart total is $499* &amp above
Free
*excluding bulky items

Calculate shipping
SECURE PAYMENTS WITH





[1] x Sensdar EC Mixed Flow Exhaust Inline Fan - 100MM (4" Inch) | 160CFM
The Sensdar EC mixed flow in-line fan is a patented product and truly compact unit occupying the least space with very wide applications. The fan is built with cold-rolled steel housing and jet-engine design double impellers and equipped with the cutting-edge brushless EC motor. Thanks to its up-to-date design in the industry, it can work on much lower power consumption and deliver greater air volume and static air pressure.
Jet-Engine design double impellers to create higher static air pressure and make air movement more impressive.
Aluminium / cold-rolled steel fan housing to resist outer compact and adapted to the tough operating environment.
Brushless EC intellectual fan motor to ensure its energy efficiency and greater performance.
Variable speed control from 0% to 100%, detachable and concealed control switch optional
Heavey duty NMB bearing to last longer
Customized services available: PWM/TACHO/VOLT/POT, etc.
Compact size design for least installation space
Model: SE-A100
Size: 4"|100mm
Power Consumption: 18W
Frequency: 50Hz/60Hz
Fan Speed: 5000RPM
Max. Airflow: 160CFM | 275CMH
Static Pressure: 32mmH2O|334Pa
Noise Level: 56.8dBA
Housing Material: Aluminum
IP Rating: IPx4
Net Weight: 1.1kgs
[1] x Carbon Filter - 100MM X 300MM (4" x 12" Inch) | 200CFM
This Carbon Filter easily adapts to all squirrel cage and centrifugal blowers (some blowers may require an adapter). It makes a perfect companion to almost every exhaust situation. Great for small spaces where the filter must be in the air, attached directly to the exhaust fan, (due to its light weight). Packed with highly porous charcoal, the carbon filter eliminates all odors as the air is forced by the millions of open fissures in the packed charcoal.Carbon Bed: 50MM (Buyers please be aware there are cheaper carbon filters on the market, which use 38MM carbon bed)
Highly effective, low density virgin carbon
Machine packed carbon enables 100% filtered air flow
Inner and outer mesh provides 53% open area allowing increased air flow
Includes changeable velcro pre-filter
Switchable filter flange and base for longer lifetime
Aluminium tops and bases for reduced weight
[1] x Non-Insulated Aluminium Air Duct - 102MM (4" Inch) x 5M
This non-insulated aluminium air duct uses mylar and wire construction for durability and maneuverability. It's capable of handling temperatures up to 60 degrees Celsius and will not kink.
Durable construction for long lasting performance
Diameter: 102MM (4" Inch)
Length: 5 Meters
[3] x Quick Release Clamp - 102MM (4" Inch)
Quick release stainless steel hose clamps. Just release the tension on the screw and flip up to instantly release the clamp. Allows for easy removal of the clamp for quicker flex duct removal when cleaning the glass in your air cooled fixture or accessing your lamp.
In The Box
[1] x Sensdar EC Mixed Flow Exhaust Inline Fan w/ Speed Controller - [Size: 100MM (4" Inch)]
[1] x Carbon Filter - 100MM X 300MM (4" x 12" Inch) | 200CFM
[1] x Non-Insulated Aluminium Air Duct - 102MM (4" Inch) x 5M
[3] x Quick Release Clamp - 102MM (4" Inch)