SanLight Evo 5-120 LED Grow Light - 320W | 870µmol/s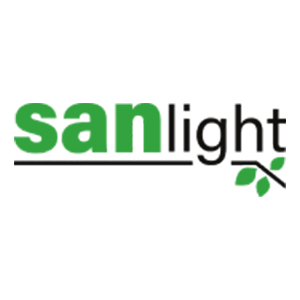 SanLight
NOW
$1,156.46 WAS $1,284.95
Sale Ends in 31 December 2023
Power cords or accessories are not included. Available separately.
Pick up at store Not Available
In-store pickup not available.
SECURE PAYMENTS WITH

BUY NOW, PAY LATER
Pay in 4, interest-free. Afterpay it.

ZIP NOW, PAY LATER
Repay on a convenient weekly, fortnightly or monthly schedule.

ENJOY NOW, PAY LATER





The SanLight Evo 5-120 LED Grow Light, a revolutionary 320W solution made for both large-scale projects and compact tent applications, will improve your cultivation game. Utilise 2 Evo 5-120 units in a 1.2 × 1.2 m tent to achieve remarkable PPFDe values of 1,100 mol/m2/s, with the option to fine-tune performance using the dimmer feature. Profit from our evidence-based guarantee that, while not required, CO2 supplementation is advised for optimising outcomes at these high intensities. The Evo 5-120 LED Grow Light's cutting-edge technology will change your cultivation efforts and unleash unequalled growth potential.
Features
Developed as a project luminaire for high rooms and open areas
CO₂ supplementation and dimmer recommended for use in tents
When used without additional CO₂ fumigation, utmost horticultural care is advised
Recommendations for other tent or room sizes on request
320W at 870µmol/s
Note: Due to a wide variety of installation options, the various cables and other accessories are available separately and are not included
Specifications
Power consumption: 320
PPF*: 870 µmol/s
Module Efficacy*: > 3 µmol/J
Weight: 5.9
Angle of Radiation: 90-112
Length (mm): 1018
Width (mm): 291
Height (mm): 116
Protection class: IP65
*in the emission wavelength range from 400 - 780 nm
In The Box
[1] x SanLight Evo 5-120 LED Grow Light - 320W | 870µmol/s
3-Years Manufacturer Warranty