Products You May Need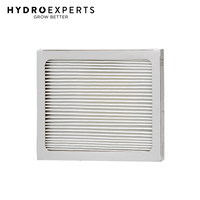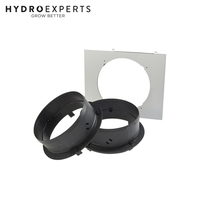 If cart total is less than $499*
Freight applies
If cart total is $499* &amp above
Freight applies
*This item is bullky so freight applies

Calculate shipping




The Quest 70 is one of the most energy-efficient overhead type dehumidifiers on the market today. Removing 70 ppd (pints per day, 26L), the Quest 70 is a compact powerhouse! Best of all the Dual 155 can pay for itself giving you years and years of 24/7 trouble free operation.
Quest De-Humidifiers are essential for maintaining optimum humidity levels in a cultivation facility. This prevents issues with mould and disease, and allows for enhanced plant growth. Quest units are a staple in medical-grade cultivation facilities around the world.
Like all Quest products, the Dual 70 is made in the USA using the very best components and materials available. Every one of our dehumidifiers comes with a 5 year warranty.
Quest has the most energy-efficient dehumidifiers available, using the least electricity and removing more pints of water per kWh at the widest temperature range. Quest's innovative design also creates the lightest heat load on your HVAC, paying for itself in energy savings.
MAXIMUM GROW SPACE
With overhead mount capability, Quest lets you maximize your grow space—and profits.
RELIABLE CONSTRUCTION
Made in Madison, WI, Quest meets or exceeds the highest standards (ETL listed/ UL certified). Plus, it's backed by an industry-leading warranty.
Quest dehumidifiers will efficiently control humidity from germination to harvest, maintaining a growing environment that's vital to the success of indoor and hydroponic gardening.
Protect your investment, your plants, and your profits with Quest.
Dehumidifier capacities are at the standard American rating condition of 80ºF and 60%RH.
26 LITERS/DAY @ 26.7°C/60% RH
2.1 AMPS
30.5CM W X 30.5CM H X 53.3CM L
Documents

Download PDF brochure
Specifications
Unit: Quest 70
Part Number: 4033750
Blower: 150 CFM @ 0.0" WG
Power: 680 Watts @ 80°F and 60% RH
Supply Voltage: 110-120 VAC-1 Phase-60Hz
Amps: 5.1
Energy Factor: 2.37 L/kWh
Operating Range: 33°F-110°F
Minimum Performance @80°F and 60% RH:
Water Removal: 70 Pints/Day
Efficiency: 5.0 Pints/kWh
Air Filter: MERV-13, 12" x 12" x 1"
Power Cord: 8' - 115 Volt Grounded Plug
Drain Connection: 3/4" Threaded NPT or 5/8" Hose Barb
Warranty: 1 year 100% parts and labor 5 year sealed refrigerant system
Unit Dimensions:
Width: 21"
Height: 12"
Depth: 12"
Weight: 55lbs.
In The Box
[1] x Quest 70 Overhead Dehumidifier - 26L / Day
Energy Star Listed
Large Capacity
MERV-13 Filtration
Low Temperature Operation
Low Voltage Control
Carbon Filtration