Phresh Flat Pack 3D Acoustic Duct Silencer - 150 x 450MM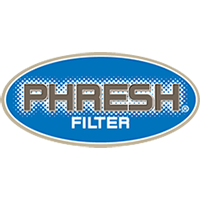 Phresh
OUT OF STOCK
FREE SHIPPING OVER $499*

If cart total is less than $499*
Freight applies
If cart total is $499* &amp above
Free
*excluding bulky items

Calculate shipping
SECURE PAYMENTS WITH





Sile-X Flat Pack Silencers are available in four sizes to suit 150mm, 200mm, 250mm and 300mm fan/duct sizes. The length of Sile-X Silencers equals 3 times the internal diameter of fan/duct. This formula achieves maximum fan noise attenuation at the best price. We call this the 3X Advantage.
Sile-X is the first flat packed silencer for centrifugal/mixed flow fan noise reduction on the market. The flat pack design allows for efficient transport of the silencer. They are easy to assemble. Use before and after centrifugal/mixed flow fans and fan noise is greatly reduced. Sile-X utilizes advanced acoustic foam and our 3 times fan/duct diameter noise reduction technique to achieve ultra-quiet fan operation. To completely silence your fan, use an oversize piece of acoustic ducting pulled over the assembled fan/silencer assembly. Noisy fans are a thing of the past with Sile-X Silencers.
In The Box
[1] x Phresh Flat Pack 3D Acoustic Duct Silencer - 150 x 450MM | 6" Inch
Sound reducing acoustic foam decreases fan noise by up to 50%.
Use with fans in conjunction with carbon filters, light systems and more.
Durable and light weight aluminum body. Compact size is easy to install.
Attach a Phresh Silencer to the intake or exhaust side of an inline fan. Use on both sides for maximum sound reduction.