Mars Hydro Scalable Smart LED Bar - FC 1000 CO2 Plus | True Watt 1000W | 2.9μmol/j
Local Stock | 3 Years Manufacturers Warranty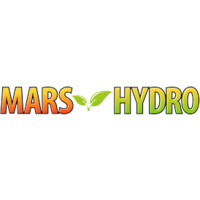 Mars Hydro LED
NOW
$1,699.96 WAS $1,999.95
Sale Ends in 31 December 2023
Pick up at store Not Available
In-store pickup not available.
SECURE PAYMENTS WITH

BUY NOW, PAY LATER
Pay in 4, interest-free. Afterpay it.

ZIP NOW, PAY LATER
Repay on a convenient weekly, fortnightly or monthly schedule.

ENJOY NOW, PAY LATER





Presenting the Mars Hydro Scalable Smart LED Bar - FC 1000 CO2 Plus, the best choice for high PPFD cultivation! With a massive PPF of 2,885 umol/s and an average PPFD of 1,900 umol/m2/s, this 1000-watt smart LED grow light is designed for strong and effective plant development. The FC 1000W, which has Samsung LM301B processors and an APP remote control, offers the most potent illumination energy for highly concentrated CO2 growth. Because of its scalability, it can be built into a potent 4x4 LED grow light to promote blooming or a 4x6 ft grow light for rolling tables that are 6 ft wide.
Specifications
Wattage: 1000W±5%@100-277V
Core Coverage: 4'x4′
Max Coverage: 5'x5′
PPE: 2.8μmol/j
PPF: 2766umol/S@AC120V, 2762umol/S@AC240V, 2745umol/S@AC277V
Chip Brand: BridgeLux
Spectrum: 660-665nm, 2800-3000K, 4800-5000K
Max Yield: 3.0g/W
Voltage: AC100-277V
Amps: 8.311A@AC120V, 3.933A@AC240V, 3.294A@AC277V
BTU: 3411
Certificate: ETL, CE, UKCA, RoHS, DLC, IP65
Lifespan: 50000H
Warranty: 5 years
Dimension: 1710*1151*81MM (4'x6′) / 1162*1151*81MM (4'x4′)
In The Box
[1] x Mars Hydro Scalable Smart LED Bar - FC 1000 CO2 Plus | True Watt 1000W | 2.9μmol/j
High-Intensity 1000W LED Grow Light
Featuring US-based high-quality BridgeLux diodes and a special diode layout that allows a more even distribution, the FC 1000W promises an efficiency of up to 2.9 µmol/j, over 1,000 μmol/m²/s PPFD in its transformed form and up to 2,000 μmol/m²/s PPFD in its general form. This is a super powerful 1000W grow light for both specialized and professional indoor growing, promoting more productive cultivation for a variety of plants.
Scalable Flexibility & Customization
The FC 1000W is a little different from the other FC-E LEDs because of its scalable flexibility, which allows for customization and configuration. Generally, 10 light bars are arranged on 2 support bars to provide superior high energy to a 4×4 ft area. On other occasions, there are 2 extended bars (1.8′ long) that are able to connect to support bars to stretch the lighting coverage to 4×6 ft while still providing exceptional PPFD.
Versatile Commercial Grow Lights
Thanks to the scalable flexibility, the FC 1000W is capable of various cultivations from small-to-large vertical farms and well-planned grow rooms. When in the general form, it's a super potent 4×4 flowering grow light with PPFD of 1,500~1,900 μmol/m²/s, ideal for high concentration CO2 cultivation (not recommended for grow tent cultivation!). When in the transformed form, it provides PPFD of 1,000~1,300 μmol/m²/s, dedicated for 4×6 indoor grow tents, or for commercial grow racks of 4-ft-wide or 6-ft-wide, and especially ideal for the 4×6 ft rolling benches.
Dimmable Full Spectrum LED Grow Light
The FC 1000W features a broad spectrum of light that is rich in the PAR range for full-cycle plant growth, a dimming box to make it easy to adjust the lighting level and match the Daily Light Integral, and a daisy-chain function to help manage 30 lights in a series. Commercial growers could enjoy the benefits of controlled lighting and convenient operation throughout the year.
Safety Certified By Worldwide Institutions
The FC 1000W LED grow light has been UL-listed and CE-certified, proving it's safety-assured. The input voltage is 100-277V AC, compatible with most horticultural applications. Also, a five-year limited warranty is promised with this grow light to offer a worry-free user experience.
3-Year Replacement Warranty
If the product is faulty within the warranty period, the product will be replaced with a new one.
Please send the product to the following address on the contact us page.