Davinci IQ2 Vaporizer - Amethyst / Cobalt / Graphite / Onyx
Introducing The DaVinci IQ2 - Clean, Cool, Control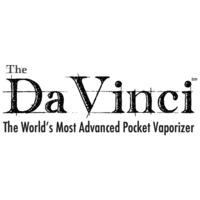 If cart total is less than $499*
Freight applies
If cart total is $499* &amp above
Free
*excluding bulky items

Calculate shipping
Product Information
This item is discontinued by the manufacturer.




The DaVinci IQ2 may look similar to the original IQ vaporizer but it has received an overhaul under its new brushed aluminium casing. The updates include concentrate compatibility, glass-lined oven, dosage control, and adjustable airflow via the AirDial.
For connoisseurs who simply want the very best portable, dual-use vaporizer, DaVinci's newest provides a cooler vapor and the ultimate flavor and control. The IQ2 empowers you to not only customize your cannabis experience through precision temperature and adjustable air flow but also empowers you to track and report your dose per draw and per session.
Note: We do not accept returns for opened, used vaporizers. We only accept returns of unopened (brand new) units or faulty units. Click here to LEARN MORE.
Specifications
Manufacturer: DaVinci
Designed in: USA
Manuctured in: China
Temperature Range: 120°C - 210°C
Temperature Control: Full digital control
Heating Type: Electric/Conduction
Heating Time: < 60 seconds
Heating Element: Ceramic zirconia
Device Dimensions: 92 mm x 45 mm x 25 mm
Device Materials: Ceramic zirconia, anodized aluminium, glass
Battery: Replaceable 3500 mAh 18650
Battery Life: ~ 60 minutes
Charger: Micro USB
Charging Time: 6 hours (3 hours in external battery charger, sold separately)
Automatic Shut Off: 10 minutes
Passthrough Charging: No
Haptic Feedback: Yes
App Connectivity: Yes
Material Compatibility: Dry herb, oil/concentrate
Warranty: 10 years
In The Box
[1] x DaVinci IQ2 Vaporizer
[1] x USB cable
[1] x Extendable mouthpiece
[1] x 0.2g Dosage Pod
[9] x Organic Cotton Pieces
[1] x Ceramic Extract Tab
[1] x Pick Tool
[9] x Alcohol Wipes
100% Ceramic Zirconia airpath
100% Ceramic Zirconia flavor chamber
360° Conduction heating
Precision mode for specific temperature heating
Adjustable airflow
Bluetooth App technology with dosage control and tracking
Smartpath mode feature allows you to select from 4 custom modes
Haptic feedback (vibration) notifications
On-demand boost mode
Superior flavour and great vapour production
Replaceable 18650 battery
Micro-USB charging
10 Year warranty