Dantherm Mobile Dehumidifier - CDT 30S MKII | 14.4L - 34.4L / Day | 7L Capacity
Portable Condensation Humidifier | Auto Defrosting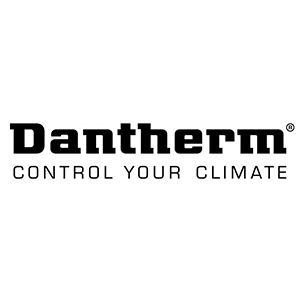 $5,814.95
Bulky item | Postage applies
Products You May Need

If cart total is less than $499*
Freight applies
If cart total is $499* &amp above
Freight applies
*This item is bullky so freight applies

Calculate shipping
SECURE PAYMENTS WITH





The CDT 30S is a robust, cost-effective and energyefficient, reliable mobile dehumidifier. It works in accordance with the condensation principle. A fan draws the humid air into the dehumidifier and through an evaporator coil. When passing through the evaporator the air is cooled down to below its dew point temperature, and its content of water vapour is condensed into water, which is collected in the water container.
Dantherm mobile CDT dehumidifiers offer quick and easy control for water damage restoration companies and the construction industry. The units are renowned for their user-friendliness, superior digital control and light yet robust design. The digital finger touch display puts you in quick and easy control of humidity and service status. Furthermore, hours and energy consumption can be read off the display.
Adjustable and fixed handles ensure safe and convenient handling and operation. Big rubber wheels make the CDT's easy to move both up and down stairs and across seemingly impassable areas. Cost-effective, energy-efficient and user-friendly dehumidifiers for water damage restoration and drying of buildings.
Fitted with a 1kW heating element
High pressure fan
Two duct spigots, allowing connection of two
flexible air ducts Ø100, each up to 5m long
Documents

Download PDF brochure
Specifications
Capacity (30°C/80% RH): 34.4L/24h
Capacity (20°C/60% RH): 14.4L/24h
Air flow: 350m3/h
Operating temperature range: 3-35oC
Operating humidity range: 4-100% RH
Max. power consumption: (1,800 with heating element/800 without) W
Power supply: 230/50V/Hz
Sound level @1m: 56dB(A)
Refrigerant: R454c
Water tank: 7L
Protection class: IPX4
Height with handle down: 736mm
Width: 426mm
Depth: 506mm
Weight: 33kg
In The Box
[1] x Dantherm Mobile Dehumidifier - CDT 30S MKII | 14.4L - 34.4L / Day | 7L Capacity
Electronic control display
Water container with handles
Automatic stop when water container is full or removed
High capacity
Low energy consumption
F-gas regulation 2020 compliant refrigerant
Strong and robust cabinet of powder-coated hot
Galvanized steel with active defrosting
Epoxy-coated evaporator and condenser
Adjustable handle
Plastic bumpers
Low weight
Stackable
Big wheels
Can be integrated with Remote Monitoring Solution from Dantherm Group