Current Culture H2O - Under Current UC6XL | DWC System | Complete Hydroponics
Made in USA | Commercially Scalable | Automation Ready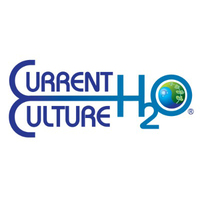 Current Culture H2O
If cart total is less than $499*
Freight applies
If cart total is $499* &amp above
Freight applies
*This item is bullky so freight applies.

Calculate shipping
SECURE PAYMENTS WITH

BUY NOW, PAY LATER
Pay in 4, interest-free. Afterpay it.

ZIP NOW, PAY LATER
Repay on a convenient weekly, fortnightly or monthly schedule.

ENJOY NOW, PAY LATER





Note: Due to the system's bulk size and weight. Please contact us via email (info@hydroexperts.com.au) for a shipping quote before purchase.
Current Cultures' UC 6 is perfect for the grower that is looking for a 6-site deep water culture hydroponic system. With different growth module sizes, plant spacing, and lid options the under current can be configured in a number of ways. Depending on your configurations the UC 6 will have a footprint between 2ft 10.5in x 6ft 10.5in and 4ft 6in x 10ft 10.5in, and a total system volume of 50 gallons to 80 gallons. See our Add On Components for important tools that will maximize your garden's production and ensure its health. If you have any questions about this system give us a call and one of our experienced growers will answer all of your questions.
The Under Current® features the patented Sub-Current Culture® circulation method. This high-performance water culture system is unmatched in efficiency, layout versatility and ease of use. The Under Current® utilizes negative water pressure to recirculate oxygenated nutrient solution through the plant's root zone ensuring pH and EC levels are uniform throughout the entire system.
Specifications
Under Current 6 XL
NUMBER OF ROWS: 2
NUMBER OF SITES: 6
PLANT SPACING & MODULE SIZE: 25″ Centers / 8 Gallon
SPECS
SYSTEM FOOTPRINT (FEET / METERS): 3'2.5" x 8'0.5" / .98m x 2.45m
TOTAL SYSTEM VOLUME (GALLONS / LITERS): 52 / 197
POWER USAGE (WATTS): 91
WATER CHILLER SIZE* (HP): 1/10 – 1/6 HP
RESERVOIR (GALLONS / LITERS): 50 / 200
VEG TIME (WEEKS/IN.): 2-3 weeks / 18"-24"
*General Recommendation – Check Manufacturers Specifications for proper chiller sizing.
In The Box
*NEW* CCH2O Multi Mod Growth Modules with Drain Well
CCH2O 5.5″ Heavy Duty White Lids with Port Hole
CCH2O 5.5″ Heavy Duty Net Pots
CCH2O Easy Clean Manifolds with UC Spin-Tight Bulkheads
*NEW* CCH2O Add-Back Kit
*NEW* High Flow Aeration Manifold
*NEW* Air Pump Bank with CCH2O Air Flow Regulator
Premium Linear Air Pump(s)
Danner Mag-Drive™ Return Pump with 1″ Return Hose
Drain Out Kit
Adjustable Float Valve with Reservoir Adapter Kit
Cultured Solutions™ XS Growers Pack
Increased Yields
Efficient nutrient uptake accelerates growth rates and increases flower production.
More Crop Turns
Achieve 5-6+ harvests per year with reduced veg time, rapid transplanting, and simple sanitization protocols.
Proven Nutrient Formula
The Under Current and Cultured Solution nutrients are a proven production approach trusted by professional growers.
Reduced Labor and Maintenance
Lower nutrient concentrations and consistent pH/EC levels decrease nutrient change outs and flushing.
Automation Ready
Constant recirculation makes it easy to automate fill / drain cycles and add nutrient monitoring, dosing and fertigation.
Layout Versatility
Unlimited system configurations to outfit any cultivation space. 2, 3 and 4 row options. Up to 80 sites.
Commercially Scalable
Centralize aeration, fertigation and water management for precise system control and visibility. Design services available.
Modular Design
Interchangeable components allow you to effortlessly add plant sites or change your system configuration as your operation grows.
Professional Construction
Durable greenhouse grade components designed to last in harsh cultivation environments.
Patented Design
Thoughtful design with multiple patents: 9 , 277, 696, 9, 258, 953, 8, 915, 016, 8, 726, 568, D858, 345, D886, 246.