Current Culture H2O - Under Current Double Barrel UCDB16XL | DWC System | Complete Hydroponics
2019 UPGRADES | THE BEST JUST GOT BETTER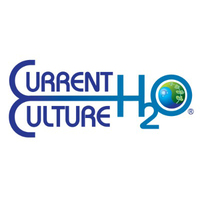 If cart total is less than $499*
Freight applies
If cart total is $499* &amp above
Freight applies
*This item is bullky so freight applies

Calculate shipping
SECURE PAYMENTS WITH





Note: Due to the system's bulk size and weight. Please contact us via email (info@hydroexperts.com.au) for a shipping quote before purchase.
What is the Under Current® System?
The Under Current® Recirculating Deep Water Culture (RDWC) System features the patented Sub-Current Culture® circulation method. This high-performance water culture system is unmatched in efficiency, layout versatility and ease of use. The Under Current® utilizes negative water pressure to recirculate oxygenated nutrient solution through the plant's root zone ensuring pH and EC levels are uniform throughout the entire system.
The Under Current® is the cornerstone of the CCH2O Proven Production Approach when used with Cultured Solutions® Nutrients and the CCH2O Nutrient Dosing System.
Benefits of Growing in an Under Current®
Grow Trees - Yield More with Less. Reduce Plant Counts. More Production Per Plant.
Get Your Weight - Accelerated Growth Rates. Cut Veg Times. Heavy Yields = Heavy Profits.
Take A Vacation - Easy and Reliable. No Timers, No Guesswork. Reduced Labor & Maintenance.
Top-Shelf Results - Optimal Resin Output. Strong Terpene Profiles. Tests Clean.
Facility Proven - Ideal for Craft Cultivation. Trusted by Professional Growers Worldwide.
2019 Under Current® Updates
CCH2O Multi Mod - The Most Versatile Hydroponic Growth Module Available. Recessed Drain Well for Full System Drain. Raised Body for Thermal Cooling. Greenhouse Grade Heavy-Duty Construction. Water Level Marks and Smooth Interior for Easy Cleaning.
CCH2O Add Back Kit - Easily Add Back Nutrients and pH Adjustors to Your System Without Shocking Plants.
High-Flow Aeration Manifold - Even Distribution with More Air to Plants. Clean & Organized.
Air Pump Bank with CCH2O Air Flow Regulator - Easily Calibrate and Standardize Aeration Rates. Removes Air Pumps From Grow Space.
5.5" CCH2O Lids & Net Pots - Less Media. Easily Transfer Plants from Veg to Bloom.
Wider Center Aisle, 1" Return Hose & Bottom Drain Manifold - More Room Between Rows. High-Flow Circulation. Lower Volume to Prime Pump.
UC Drain Out Kit - Utilizes the CCH2O Drop Tee to Connect the Multi Mod Growth Modules. Provides A Centralized Point for Evacuation When Performing a Full System Drain.
Specifications
Under Current Double Barrel 16 XL
NUMBER OF ROWS: 4
NUMBER OF SITES: 16
PLANT SPACING & MODULE SIZE: 25″ Centers / 8 Gallon
SPECS
SYSTEM FOOTPRINT (FEET / METERS): 9'4.5" x 10'1.5" / 2.86m x 3.09m
TOTAL SYSTEM VOLUME (GALLONS / LITERS): 120 / 455
POWER USAGE (WATTS): 178
WATER CHILLER SIZE* (HP): 1/4 – 1/2 HP
RESERVOIR (GALLONS / LITERS): 125 / 500
VEG TIME (WEEKS/IN.): 2-3 weeks / 18"-24"
*General Recommendation – Check Manufacturers Specifications for proper chiller sizing.
In The Box
*NEW* CCH2O Multi Mod Growth Modules with Drain Well
CCH2O 5.5″ Heavy Duty White Lids with Port Hole
CCH2O 5.5″ Heavy Duty Net Pots
CCH2O Easy Clean Manifolds with UC Spin-Tight Bulkheads
*NEW* CCH2O Add-Back Kit
*NEW* High Flow Aeration Manifold
*NEW* Air Pump Bank with CCH2O Air Flow Regulator
Premium Linear Air Pump(s)
Danner Mag-Drive™ Return Pump with 1″ Return Hose
Drain Out Kit
Adjustable Float Valve with Reservoir Adapter Kit
Cultured Solutions™ XS Growers Pack
Under Current® System Features
Modular Design
Multiple growth module sizes and plant spacing options
Easy to set up, break down and expand
60+ system configurations to suit any size plant and grow space
Designed to accommodate a wide variety of lighting footprints

Premium Construction
Highest quality commercial and greenhouse caliber components
Proprietary parts are designed and manufactured in California
Systems utilize professional grade air and water pumps