Can Lite 1000 Ventilation Kit | 8" Max Pro Fan + Duct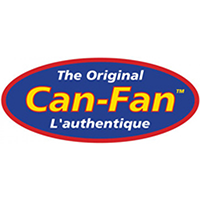 Can-Fan
OUT OF STOCK
FREE SHIPPING
SECURE PAYMENTS WITH

BUY NOW, PAY LATER
Pay in 4, interest-free. Afterpay it.

ZIP NOW, PAY LATER
Repay on a convenient weekly, fortnightly or monthly schedule.

ENJOY NOW, PAY LATER





Can-Fan Max Pro - [Size: 200MM (8" Inch)]
Introducing the next generation of the highly successful Max-Fan series.
The two speed easy operation button makes the pro series the best value fans in our market.
The new tough polymer casing adds a new degree to the product durability.
The all new 3D rotor stator motor is even more efficient, higher air flow, and yet quieter.
The contrasting yellow and black colours make a statement of quality and reliability comparable to high end machinery.
Made in Germany.
Can-Lite 1000 Carbon Filter - [Flange Size: 200MM (8" Inch)]
The Can-Lite carbon filter is the latest addition to the Can-Filters Carbon filter range. Recently released after years of testing and research, the Can-Lite has been developed with ease of installation, durability and effectiveness in mind.
The Can-lite is manufactured using a similar process to Can-Filter 'Classic but instead using a highly perforated, light aluminum casing and a special grade of virgin CKV-4 carbon. This allows the filters to be lighter and handle larger air flow rates without any odor breakthrough.
Made in the Netherlands.
Silver Foil Aluminium Insulation Duct Tape - 50MM x 50M | 30mu
A heavy duty heat resistant aluminum tape for repairing ducting.
Has pressure sensitive backing for durability and easy application.
Black PVC Coated Dual Layer Air Duct - 5 Meters | 203MM (8" Inch) | Ventilation
5 Metre Length
High Quality Air Ducting
Dual Layer Construction
Small Ribbed Silver Inner
Black PVC Wrapped Outer
Completely Light Tight
No Pin Holes or Air Leaks
In The Box
[1] x Can-Fan Max Pro - [Size: 200MM (8" Inch)]
[1] x Can-Lite 1000 Carbon Filter - [Flange Size: 200MM (8" Inch)]
[1] x Silver Foil Aluminium Insulation Duct Tape - 50MM x 50M | 30mu
[1] x Black PVC Coated Dual Layer Air Duct - 5 Meters | 203MM (8" Inch) | Ventilation