Aptus Breakout Powder - 100G / 1KG | Phosphorus & Potassium Booster
Phosphorus & Potassium Booster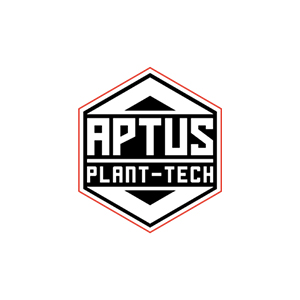 Aptus Plant Tech
IN STOCK
FREE SHIPPING OVER $499*
If cart total is less than $499*
Freight applies
If cart total is $499* &amp above
Free
*excluding bulky items

Calculate shipping
SECURE PAYMENTS WITH

BUY NOW, PAY LATER
Pay in 4, interest-free. Afterpay it.

ZIP NOW, PAY LATER
Repay on a convenient weekly, fortnightly or monthly schedule.

ENJOY NOW, PAY LATER





Aptus Breakout Powder provides excellent value for small- and large-scale cultivators as an easy-to-use flower setting and bulking product. Breakout Powder is formulated using the highest quality water-soluble concentrates of phosphorous, potassium, and sulphur helping to achieve higher yields and better taste.
With its easy-measure formulation, APTUS Breakout powder takes the guess work out of application rates. Accurate application can be done in the field with no scales or extra devices. Aptus Breakout Powder is an economical, stable, and powerful flower enhancer that promotes additional flower growth and development in the last 3 weeks of the bloom phase.
Specifications
Key Ingredients
Phosphorus: Improves overall crop quality and is a crucial element in photosynthetic energy units.
Potassium: Essential for the production of photosynthetic energy units; regulates plant-water content and CO2 consumption.
Sulphur: A vital component of plant proteins and essential for the formation of certain oils in specific plants.
In The Box
[1] x Aptus Breakout Powder - 100G / 1KG | Phosphorus & Potassium Booster
Add BREAKOUT POWDER directly to your reservoir or stock tank as per instructions/feeding program and mix well.
While you can add the pure powder directly to your reservoir, feed water or stock tank, It's recommended to place your measured dose of BREAKOUT POWDER into a measuring jug or bucket with a small amount of water, stir/agitate until solubilised, then add mixed solution to your reservoir, feed solution or stock tank.
Feeding Type and Amount
Regular Feeding: 0.25-1 g per 1 L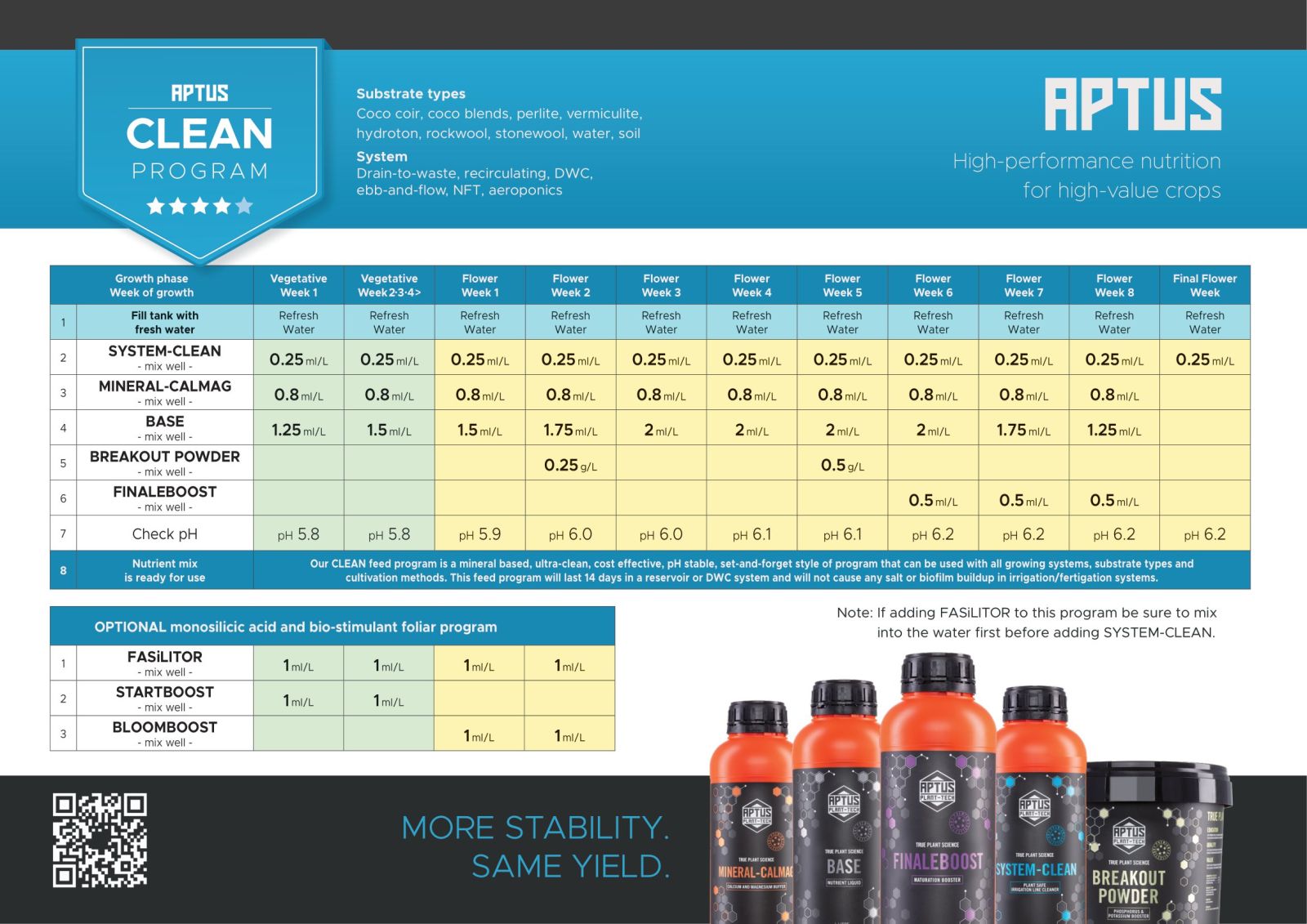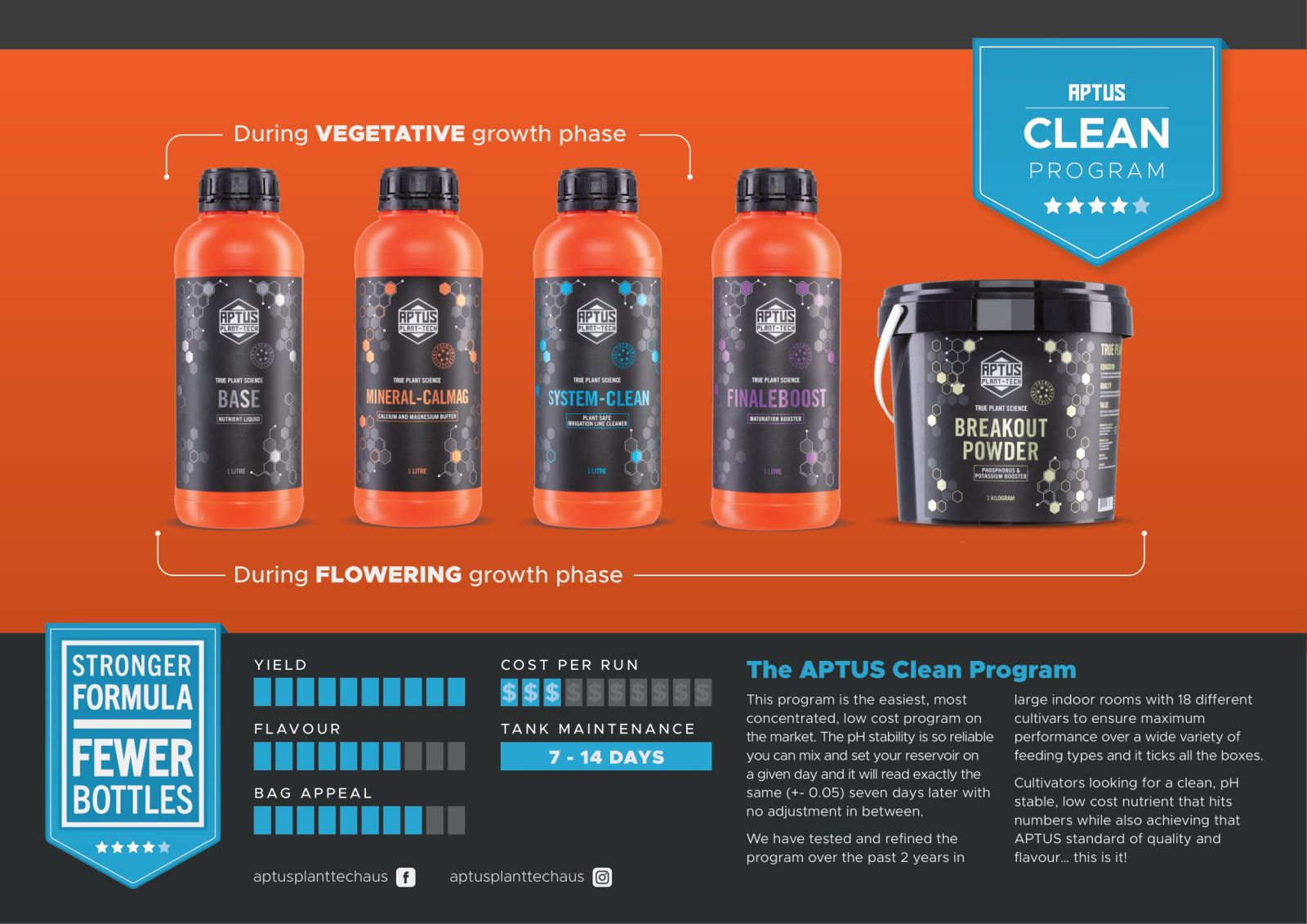 Q: How does BREAKOUT POWDER compare to a PK liquid?
A: BREAKOUT POWDER is essentially a powdered form of what you'd find in a PK liquid.
Q: I've come across varied usage instructions for BREAKOUT POWDER. Why?
A: BREAKOUT POWDER's versatility allows it to function both as an independent PK enhancer and in tandem with our CLEAN Program or the PREMIUM Program. While some growers use it to amplify the size and weight of blooms in the final flowering weeks, it can impact the quality of the yield. Just as you wouldn't overload with PEAKBOOST, too much BREAKOUT POWDER might give larger but less potent flowers. As cultivation techniques evolve, so do our recommendations and products. We're always refining to keep up with the industry's progression.
Q: What is the recommended method to mix BREAKOUT POWDER into my nutrient solution?
A: For optimal mixing, first dilute the designated amount of BREAKOUT POWDER in a small quantity of cold water separately. After it's fully dissolved, you can combine it with your main nutrient mixture. For instance, for an 800-litre solution during week 5 of the CLEAN Program, dilute 400 grams in about 4 litres of cold water, mix, and then add to the main solution.
Q: Is it advisable to use BREAKOUT POWDER throughout the last three weeks of flowering?
A: While this method can enhance flower size, it might compromise quality, aroma, and potency. While certain plant strains might tolerate it, most will exhibit reduced characteristics. We suggest using BREAKOUT POWDER as instructed in our CLEAN Program or in the penultimate week of flowering in line with the PREMIUM Program.
Q: Can I combine PEAKBOOST, FINALEBOOST, BLOOMBOOST, and BREAKOUT POWDER?
A: While you can use these products within the same flowering cycle, they shouldn't overlap. Introducing extra PK components simultaneously with BREAKOUT POWDER might be overkill and won't provide any advantages.
Q: Why does the CLEAN Program feature BREAKOUT POWDER and exclude PEAKBOOST?
A: The CLEAN Program is tailored for modern growers utilizing hydroponics and fertigation, emphasizing a cleaner feeding strategy. Such systems, especially in contemporary cultivation setups, can't manage the residue from organic additives. Hence, organic inputs like MASSBOOST, STARTBOOST, PEAKBOOST, or BLOOMBOOST aren't part of this program. For traditional methods using mediums like coco or peat, the PREMIUM Program is the best choice for optimal bloom quality. However, for state-of-the-art setups with fertigation, rockwool, or recirculating hydroponics, the CLEAN Program is unmatched in efficiency and stability.